A motorcycle from the BBC TV series 'Father Brown' is for sale with Silverstone Auctions.
Shuttleworth Motorcycle Sale July 30th
Once in a while an object from a TV series arrives on the auction market and creates a stir – that is exactly what is happening with this great 1954 BSA A10 Golden Flash featured in the BBC Father Brown episode 'Wheels of Wrath' starring Mark Williams. The TV series was loosely based on the Father Brown short stories by G. K. Chesterton.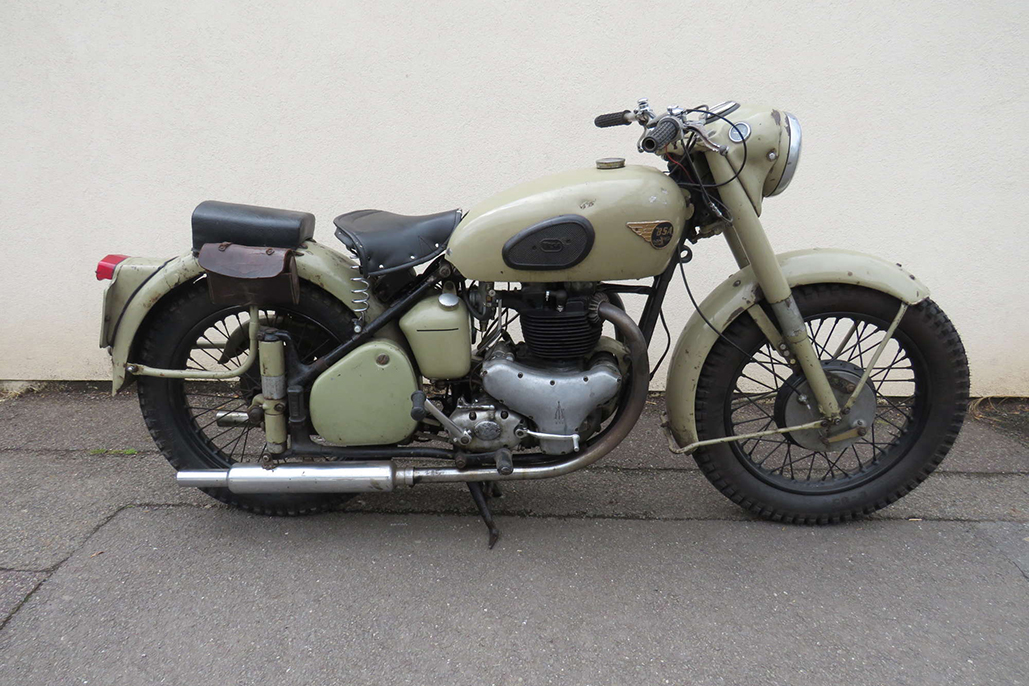 1954 BSA A10 Golden Flash 646cc – £3,000 – £4,000
The Gold Flash was the first bike produced within the new BSA A10 model range and was in production from 1950 to 1963. Painted in gold for the USA market, hence the name, and black for the UK. It was capable of over 100mph and managed the standing quarter-mile in under 16 seconds.
Set in the 1950s, Father Brown's character was a Roman Catholic priest based in the fictional village of Kembleford in the Cotswolds, who used his distinctive skills to solve various crimes.
In the episode 'Wheels of Wrath' a motorbike gang, the Ton Up's arrive in Kembleford and one of the gang, Roger Norton, seems to be on a pilgrimage, lighting a candle in St Mary's. When he is killed by barbed wire strung across the road Father Brown investigates, wishing to know why Roger Norton had lit a candle in church. With sergeant Goodfellow's help he discovers that Turner and Norton were involved in the death of a young girl.
The bike is a charming reminder of a gentler time when skulduggery was something a village priest might become involved in solving. Presented in mostly original condition with great patina.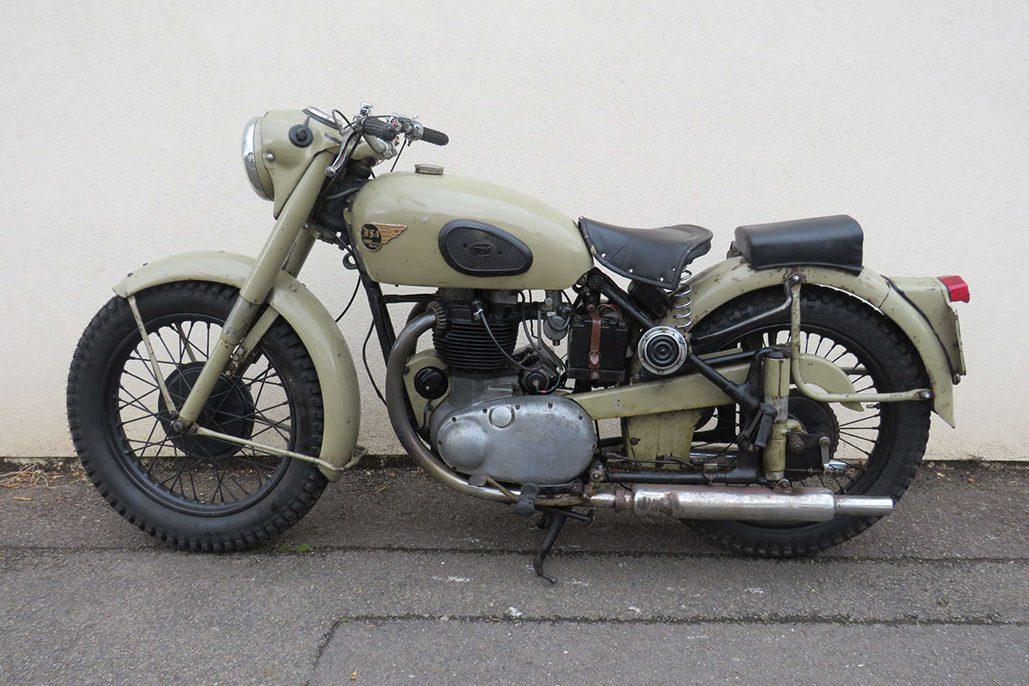 This motorcycle along with over 100 other bikes coming up for sale at Silverstone Auctions Shuttleworth Sale on 30th July, can be viewed online at www.silverstoneauctions.com . Here interested parties can also register to bid be it online, on the telephone, via a commission bid or live in the room on the day. The Auction takes place at Shuttleworth, Old Warden Park, Bedfordshire, SG18 9EP on Sunday 30th July, with a viewing day on Saturday 29th July. This promises to be a great event with visitors to the auction able to explore the estates working aeronautical and automotive collection as well as its Regency Swiss Garden and grounds.
Full lot details can be found here:
https://www.silverstoneauctions.com/sa087-lot-20808-1954-bsa-a10-golden-flash-646cc
More auction news can be found on our dedicated page here: Motorcycle Auction News
For more information on Silverstone Auctions head to the official website: silverstoneauctions.com/