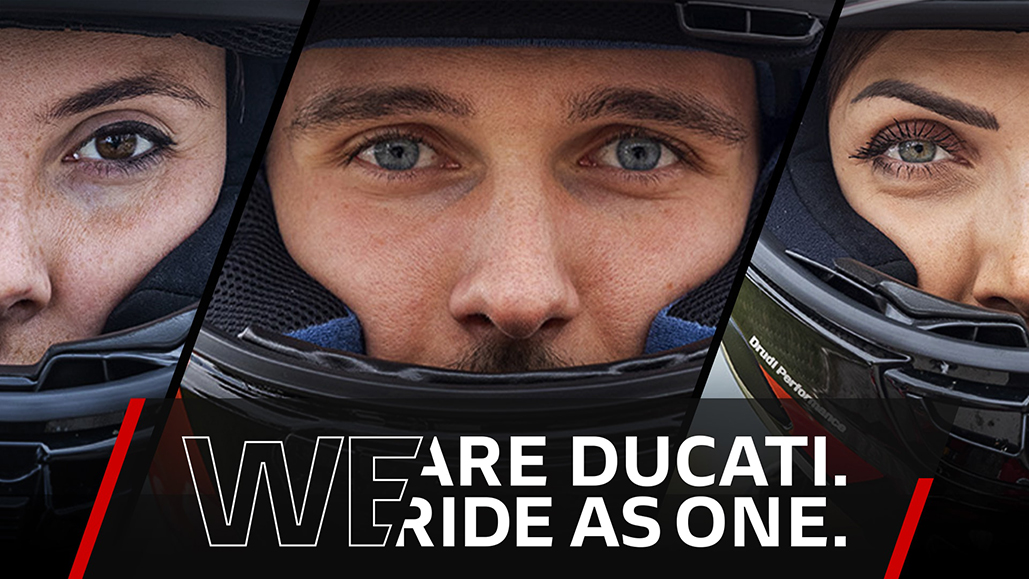 On Saturday 6 May "We Ride As One" is back: the global widespread Ducati event, during which the Ducatista community of every city can meet, get together and celebrate their passion for the brand. This is the second edition of a format that came about in preparation for World Ducati Week 2022 and which, following the success of the first gathering, has immediately become a fixed appointment on the calendar for the first Saturday in May.
Enthusiasts will gather in Ducati dealers around the world to ride together in numerous parades which, in every corner of the planet, will colour the most beautiful streets of every city and make every Ducatista proud to belong to the great Ducati family.
Among several gatherings happening at Ducati dealerships around the UK, there will be parades organised in London, Dublin, Manchester, Cardiff, Aylesbury & Scotland and with the support of Ducati Official Clubs (DOCs), are working to create a personalised program that will be unique and different for each location.
These are just a few of the many activities happening that will take place all over the world. Ducatisti will be able to join "We Ride As One" also (but not only) in London, Dublin, Madrid, Tokyo, Avignon, Munich, Shanghai, Dubai, Rio de Janeiro, Milan, New Delhi, Bangkok, Amsterdam, Brussels, Sydney and many other cities in the world.
Ducati's official Instagram channel will report the unfolding of events around the world in real time, sharing in its Stories the exciting images and videos of parades and get-togethers with the official hashtags #WeAreDucati #WeRideAsOne.
The appointment is on 6 May in Ducati dealerships, to look passion straight in the eye and experience a memorable day surrounded by a community with the same love for two wheels and for the red bikes of Borgo Panigale.
All Ducatisti are invited to contact or go to their trusted dealer to find out about the local initiative. To find the nearest dealer, the dealer locator is available in the dedicated section of the Ducati website.
For more Ducati news check out our dedicated page Ducati UK News
or head to the official Ducati UK website ducati.com/gb/en/home