Trailblazing design studio Frank Stephenson Design has offered an exciting glimpse into the future of motorcycles during a captivating design talk held at the renowned Barber Vintage Motorsport Museum. 
The event provided attendees with an exclusive "first look" at an innovative motorcycle design currently in development.
During the engaging presentation, Frank Stephenson, visionary designer, and founder of Frank Stephenson Design, delivered a thought-provoking discussion on the future of design from Birmingham, Alabama. The museum's circuit served as the backdrop for this captivating event, allowing enthusiasts and design aficionados from around the globe to join the excitement virtually.
With its meticulous curation, interactive exhibits, and stunning architecture made the Barber Vintage Motorsport Museum the perfect place to host such an event. As a true gem for motorcycle enthusiasts and history buffs alike. With an extensive collection of over 1,400 motorcycles, including rare and iconic models, the museum showcases the rich heritage and evolution of these two-wheeled marvels in an awe-inspiring display.
Frank Stephenson Design recognises the stagnant state of innovation in the motorcycle industry, which has seen little change or radical design advancements in recent decades. Eager to disrupt the status quo, the studio has seized the opportunity to reimagine the concept of motorcycles and has embarked on an ambitious project to create a motorcycle that embodies the future of this dynamic industry, which includes the propulsion method.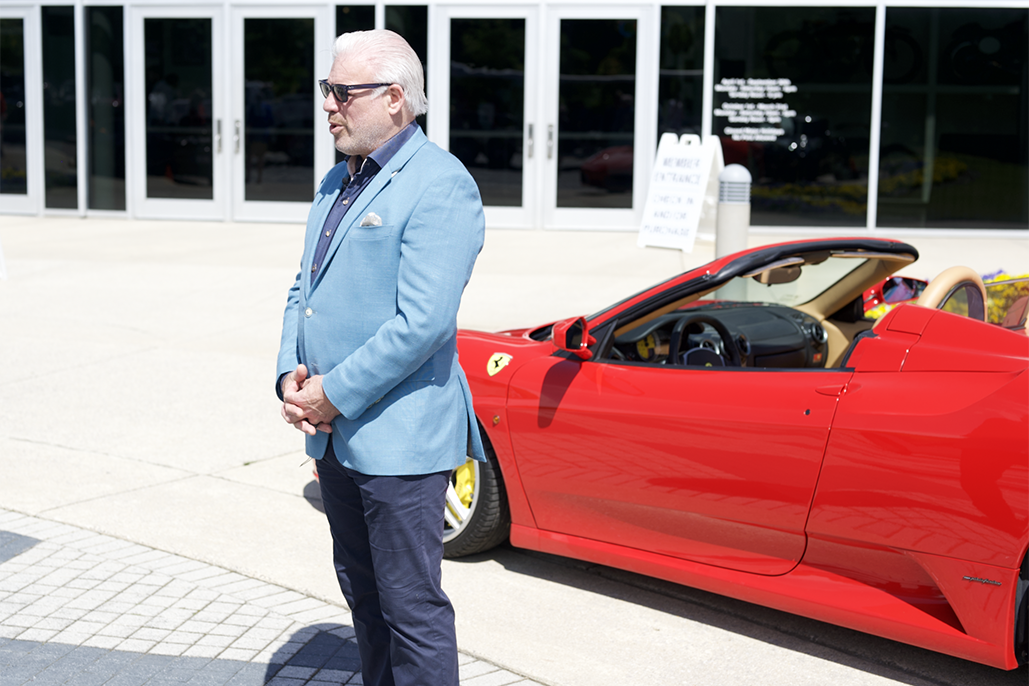 During the presentation, Frank Stephenson Design revealed a design under development that promises to redefine the boundaries of motorcycle design. Incorporating cutting-edge technology and forward-thinking features, this motorcycle for the future is set to revolutionise the industry and captivate the imagination of motorcycle enthusiasts worldwide.
"Our goal is to challenge the industry's lack of innovation and present a motorcycle that embodies the future," stated Frank Stephenson during his captivating talk. "At Frank Stephenson Design, we see a tremendous opportunity to disrupt the current landscape and introduce a motorcycle that incorporates advanced technology, radical design elements, and unparalleled functionality. As a motorbike enthusiast, it's fair to say this is also a personal passion project of mine. "
The design, currently in the developmental phase, promises to incorporate several ground-breaking features that will push the boundaries of traditional motorcycle design. Among the highlights is the potential to incorporate a hydrogen fuel cell propulsion system for cleaner and sustainable motorisation, cross-segment riding capabilities with adjustable ride height and seating style positioning, active aerodynamics, and customizable control ergonomics. This forward-looking motorcycle design is expected to introduce advanced technologies and innovations that could shape the motorcycle industry by 2030.
Frank Stephenson Design is committed to revealing the final design later in 2023, as the studio is diligently working to refine and perfect every aspect of the design, ensuring a truly exceptional and revolutionary product.
For more information about Frank Stephenson Design and to stay updated on the latest developments, please visit www.frankstephenson.com.