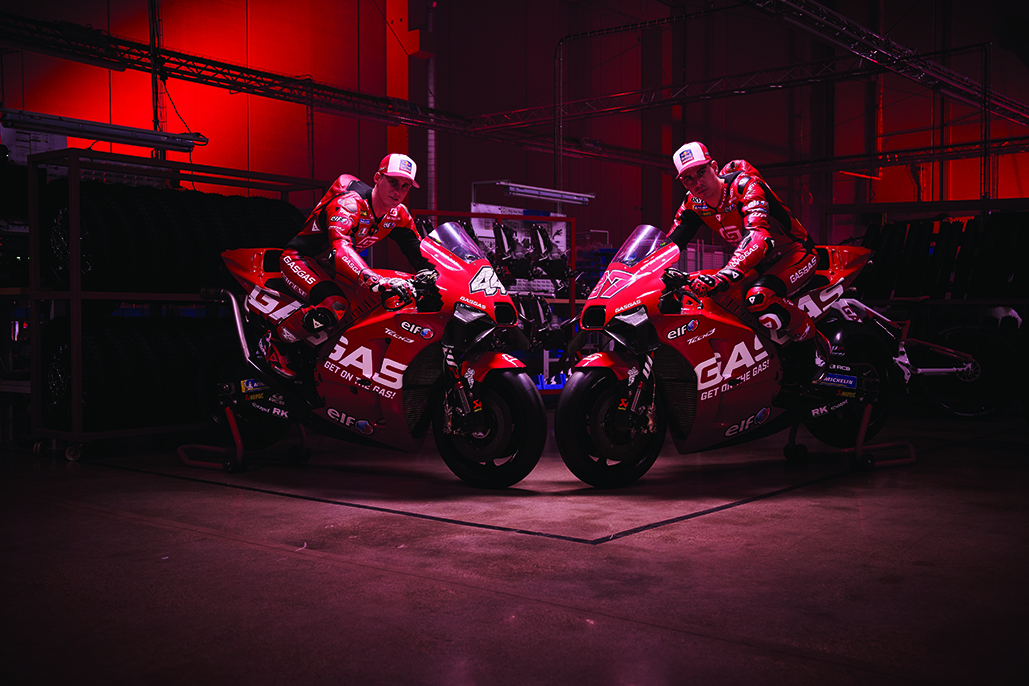 MotoGP™ will rip around one of the largest and most prestigious annual motorsport 'meets' from July 13th to 16th with a hefty presence at the 'Festival of Speed' near the southern coast of England, and GASGAS have never turned down the chance to get lively with a throttle. For star rider Pol Espargaro the event will mean a 'reunion' with the #44 GASGAS RC16.
GASGAS Factory Racing Tech3 will join some of their paddock peers to parade up the famous Goodwood hill and meet fans of what is expected to be an attendance well over 200,000 from Thursday to Sunday. Tickets have flown as quickly as the wide 2023 display of cars, bikes and other legendary motorsport icons once did around racetracks across the world.
The 30th running of the Festival of Speed comes only a couple of weeks before MotoGP emerges from a summer break and with the British Grand Prix at Silverstone – another track as historic as they come – during the first weekend of August. To mark the occasion and for the special celebration of Grand Prix, GASGAS Factory Racing Tech3 will run the GASGAS RC16s along the Goodwood climb and with Pol Espargaro making his long-awaited return to the saddle on Thursday and Friday and then star rookie, Augusto Fernandez, donning the leathers on Saturday and Sunday.
For more GASGAS news check out our dedicated page GASGAS News
or head to the official GASGAS website gasgas.com/en-gb.html