Both Suzuki's GSX-S and GSX-R125 machines are available with £500 off the RRP from now until the end of June, while the Burgman 400 is available with a complimentary two-year service plan.
As a result, the GSX-S125 street bike costs £4,199, with its racier sibling costing £4,499.
Both bikes produce an L-plate-friendly 15PS to adhere to UK and EU licence laws, but with a DOHC design the single-cylinder powerplant revs cleanly and freely to its top end. Allied to a featherweight chassis – the GSX-S weighs just 135kg, wet – both bikes are sporty and agile, as well as being easy to manage.
Suzuki's easy-start system features on both, and a neat LCD dash displays all the information the rider requires, while the GSX-R125 also uses a keyless ignition system.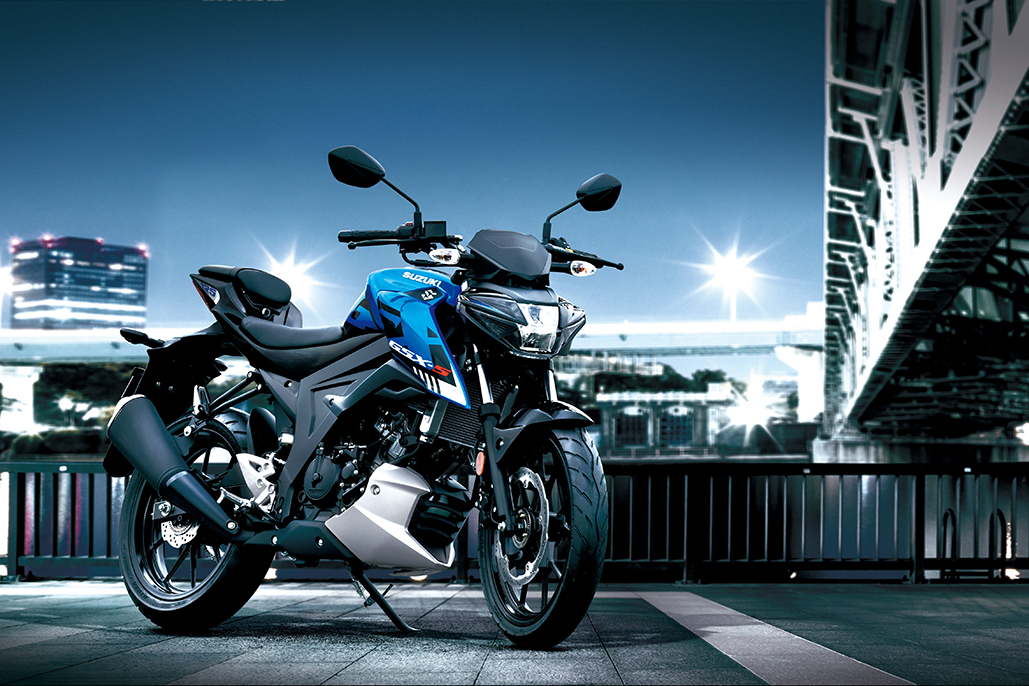 The smart commuter choice for the discerning rider, buyers of a new Burgman 400 will benefit from free servicing for two years. This includes the initial 600-mile service, followed by the 4000 and 7500-mile services, and covers all parts and labour.
The Burgman 400 – the original maxi scooter – embodies style and practicality. Recently updated with a new twin-plug cylinder head, revised cam profiles, and new 10-hole injectors, it produces strong low-down torque and pulls to higher top speeds than before, all while delivering over 70mpg.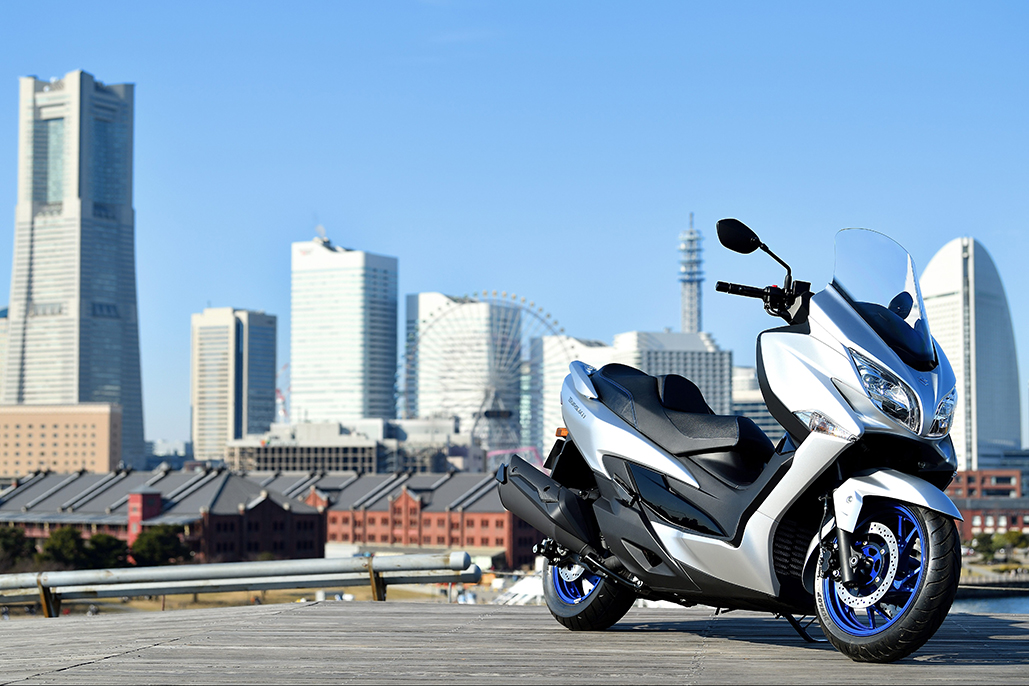 A new traction control system adds a safety net in slippery conditions, as does an updated – and lighter – ABS unit, with practicality coming from 42 litres of under seat storage and two enclosed storage compartments up front, with one housing a 12V socket. Suzuki's easy-start function also features, there's a handbrake for use when parked, a centre stand comes as standard equipment, and LED lighting all round.
Click to out more about the GSX-S125, GSX-R125, and Burgman 400.
For more Suzuki GB news check out our dedicated page Suzuki GB News
For more information on Suzuki Bikes GB visit bikes.suzuki.co.uk/bikes/