The Italian firm offers a wide range of products to meet the needs of any electric motorbike user, whatever their style.
The world is increasingly turning towards a sustainable, environmentally friendly and electric future. And the two-wheeled sector is no exception. GIVI has joined this new mobility trend that believes in a responsible lifestyle, offering storage solutions for all types of scooters and electric motorbikes, to make life easier for all riders who choose to reduce their emissions, whatever their means of travel.
GIVI, the transalpine firm of motorbike and motorcyclist equipment, is constantly working to offer solutions to two-wheeled users. In this case, they have focussed on those who choose to be environmentally friendly. Having listened to their specific needs, it has put together a complete range of modern accessories that transform and enhance electric mobility through the relentless pursuit of aesthetics, performance and innovation.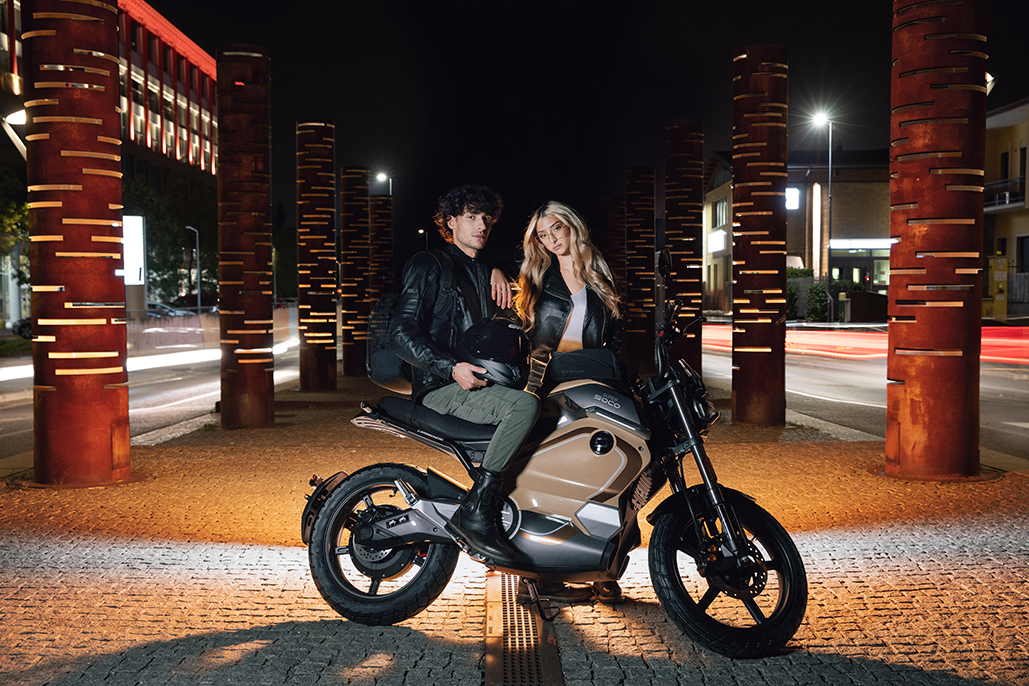 Electrifying urban style
The area where electric mobility has made the biggest inroads is the urban environment. More and more people are opting for electric scooters to get around town. For this reason, GIVI has made a selection of products to equip the main models on the market.
To add load capacity to electric scooters, GIVI has a multitude of top cases. Of these, the B32 BOLD stands out – a top case with a 32-litre capacity, equivalent to a modular helmet, which features a MONOLOCK® system and universal attachment system, which allows it to be mounted on almost any motorbike.
The transalpine firm also has a wide range of different helmets to suit the most urban tastes. One of this year's new products, the X.25, is perfectly suited to the needs of everyday city riders. It's a jet helmet with premium features such as the smoked inner visor and its ventilation system.
An electric adventure
For all enduro enthusiasts with an electric motorbike, GIVI has a series of accessories in its catalogue to meet their needs. Such as the GRT719 backpack, with a 3-litre capacity and integrated hydration bag. This bag is specially designed for offroad use. There it boasts details such as a perfect adherence to the rider's body, a chest strap with integrated whistle and a quick release strap to facilitate the removal of the backpack from the shoulders.
The transalpine firm also has a helmet specifically designed for these styles, the 60.1. It's made with the latest technology, the best materials and has meets the new European homologation ECE 22R06 standards. Its interior is made of hypoallergenic, removable and washable fabric. What's more, it has an adjustable visor, a "Double D" strap closure, which provides greater safety, and front and upper air intakes and in the chin guard, together with a rear extractor.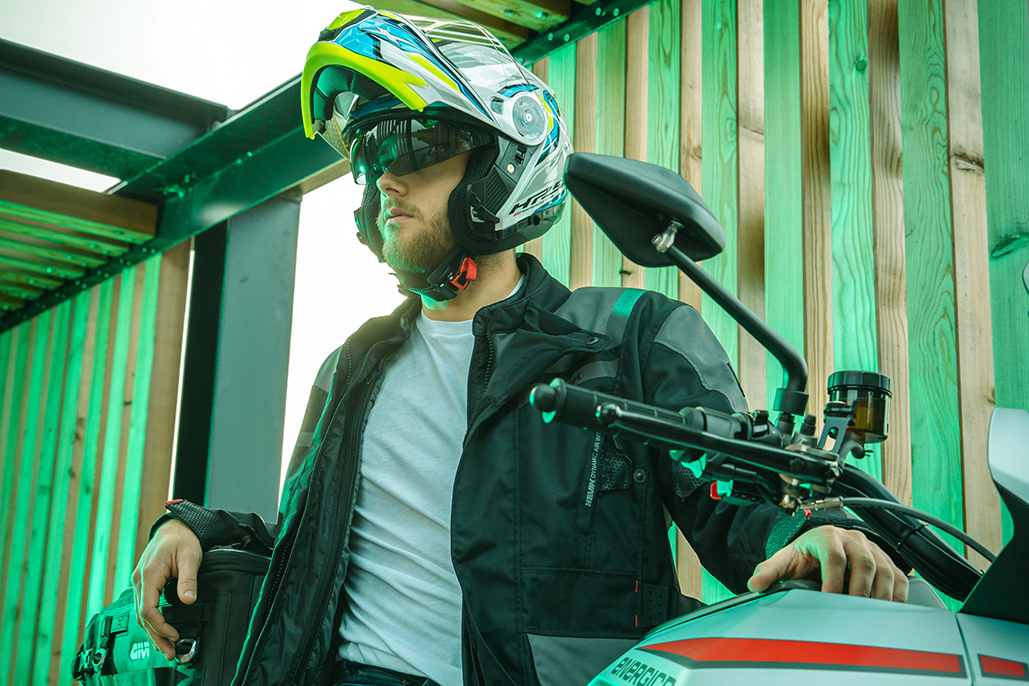 Electrify your route
Motorbike touring enthusiasts who have embraced electric mobility can count on GIVI to offer a wide range of products to meet their specific needs. Like its new top case, the Riviera E46, made of thermoformed plastic using a system of embossed moulds, which makes it more rigid, without renouncing the clean, rounded lines that favour aerodynamics. In addition, it has a high level of waterproofing that has been assessed in numerous tests.
For all touring users GIVI has a wide range of modular helmets, including one of this year's new models: the X.21. It incorporates aventilation system consisting of 2 air intakes and a rear extractor, as well as a micrometric strap, lift-up chin guard, windshield, removable nose guard and removable and washable interior. In terms of safety, it has been certified with a double P/J homologation in accordance with the ECE 22R06 standard.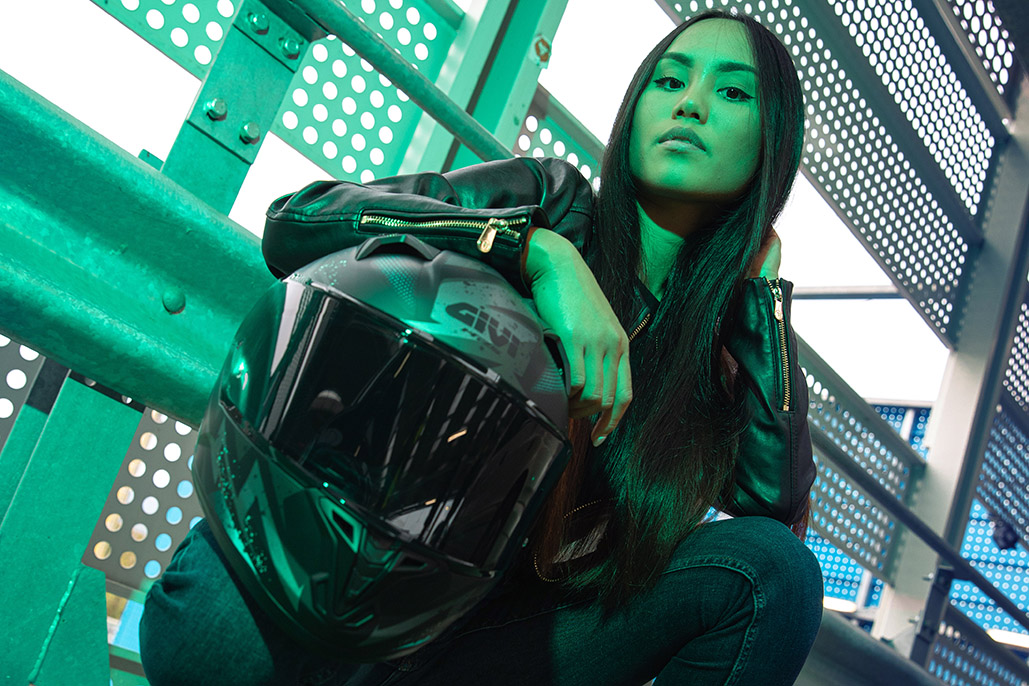 Speed makes no noise
GIVI has always paid attention to the needs of the most sporty motorcyclists in order to satisfy them through the constant search for aesthetics, high performance and innovation in their accessories. An example of this is their top of the range helmet, the 50.9, which is approved according to the ECE 22-06 standard, the most recent and the most demanding to date. Correct air circulation is guaranteed thanks to its three front air intakes and two rear extractors. What's more, the interior is completely removable and washable and is made of hypoallergenic fabric.
To meet the needs of load capacity without having to add anything to the electric sports bike, GIVI has a large selection of reinforced soft bags to suit all tastes. Without a doubt, the one with sportiest style is the ST606, a backpack with a thermoformed lid and capacity of 22 litres. It's specifically designed to be used on sports bikes, offering perfect stability even at high speeds. It doesn't end there: it's made with side zips covered with reflective materials to deflect air and prevent it from opening unexpectedly.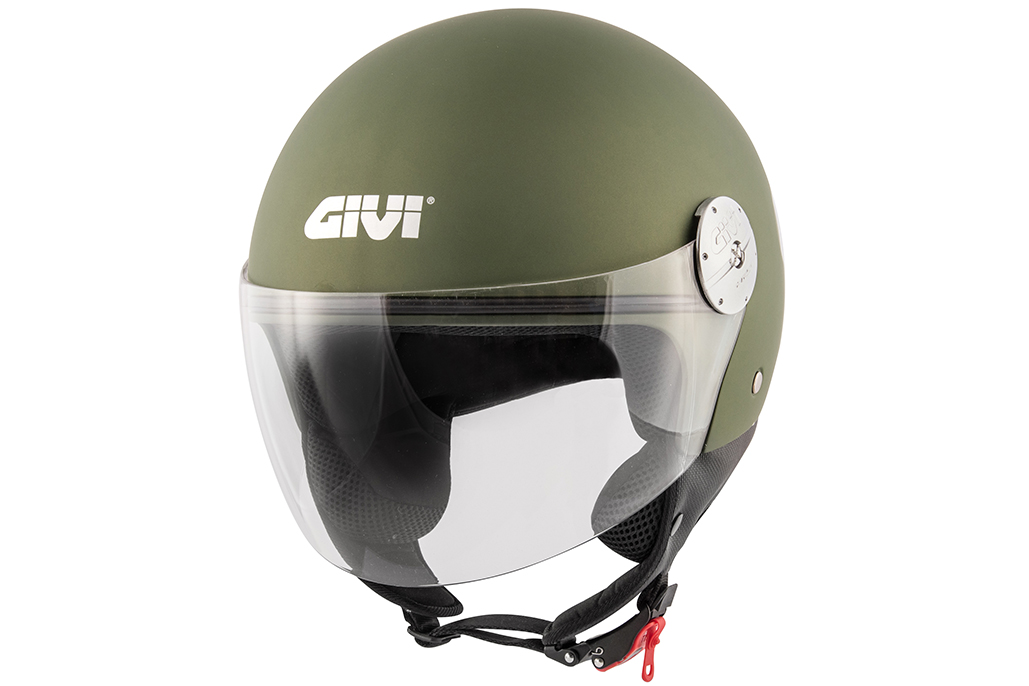 Café racer style and electric innovation
For motorbike enthusiasts with a unique and timeless style, GIVI accessories are also suitable for electric models. This is the case with the 10.7, a demi-jet helmet with a compact size that allows it to be stowed in the small spaces under the saddle. It also has has a lightness – it weighs less than one kilogram – which makes it stand out. Its standard features include a strap with micrometric closure, removable interior and pads and a ventilation system with rear extractor, something unusual in this type of helmet and a feature which sets it apart from the competition.
A practical and different option to increase the load capacity on a classic motorbike is a tank bag. In the GIVI catalogue you can find a model specifically designed for these motorbikes, the CRM103, which is fixed by 4 removable magnets that attach to the tank, together with 4 additional straps.
These, and many more GIVI items, provide a boost for motorcycle trips and make any journey on two wheels a more comfortable experience. For more information about this product or any other accessories for your motorcycle visit www.givi.co.uk or call 01327 706220.
For more GIVI UK News check out our new dedicated page GIVI UK News
For more information about these products or any other accessories for your motorcycle visit www.givi.co.uk or call 01327 706220