Lawbreakers to law enforcers: historic scooters with infamous connections up for sale.
Two scooters with infamous connections to the clandestine world of gangsters and law enforcement will be offered for sale by H&H Classics at the National Motorcycle Museum, Solihull, on the 12 July 2023.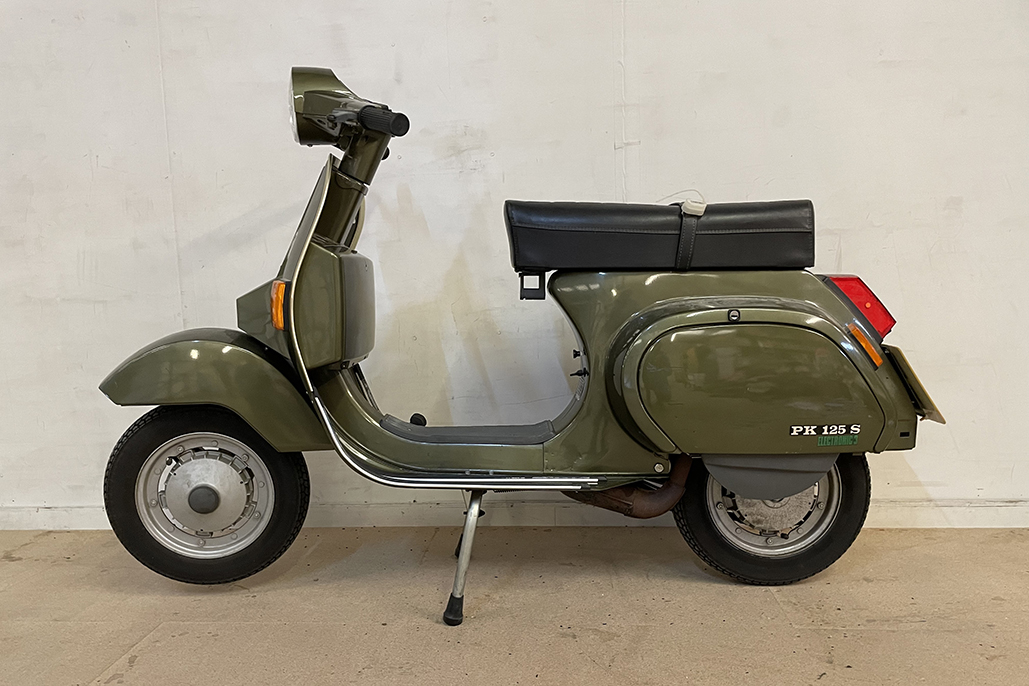 Stealing the spotlight among the distinguished lots is the 1986 Vespa (Douglas) PK125 Elestart S3, a scooter associated with Valerio Viccei, the mastermind behind the audacious 1997 'Knightsbridge safety deposit box robbery.'
Purchased new by Viccei, operating under the alias of Umberto Zoppi, this Vespa played a significant role in his criminal activities during the planning of the largest heist in history. Having been in a private collection for a number of years, the scooter is estimated to fetch between £5,000 to £6,000 when it goes up for sale next month.
With the original purchase receipt and a mere 205 miles on the odometer, the Vespa remains in impressive condition, offering a tangible connection to the infamous bank robber. Alongside the scooter, an extensive collection of crime memorabilia accompanies the lot, providing a comprehensive glimpse into Viccei's underground world.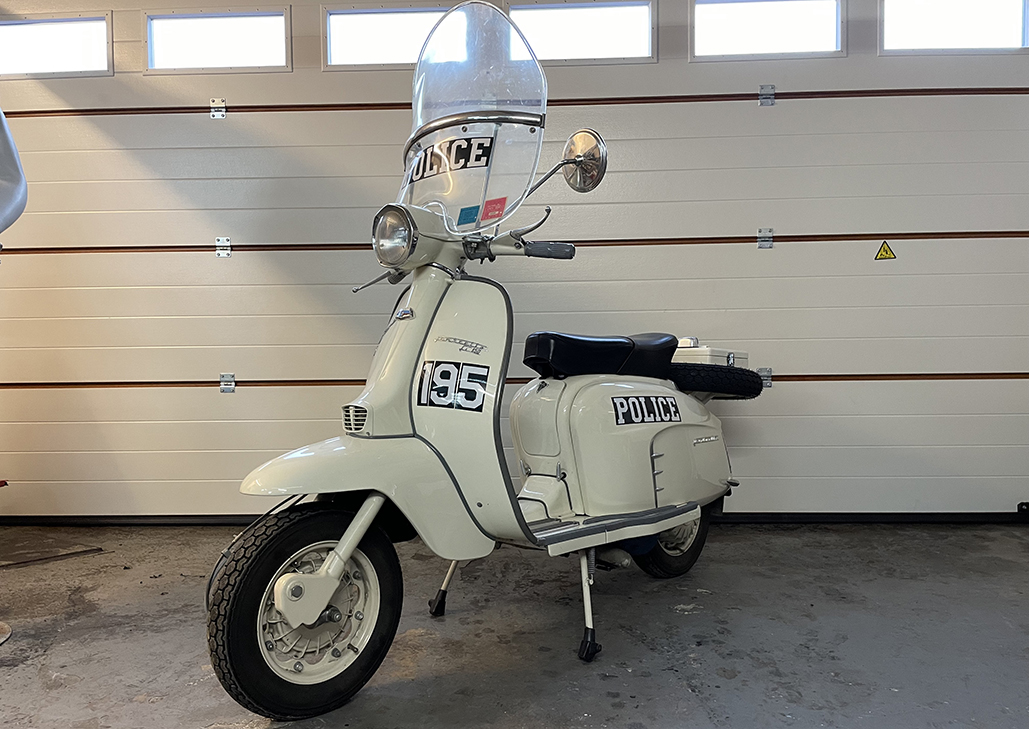 Equally captivating is a 1971 Lambretta Eibar Li150 Special, an iconic scooter with a remarkable connection to the New York Police Department. Estimated between £7,000 – £8,000, the scooter is one of only two known surviving examples of the NYPD Eibar version. The Lambretta represents a significant era in law enforcement history and was as used by the famous 'Scooter Joe Willins' in his quest with his partner Kenny Kaufman to clean up the streets of New York in the early 1970s. Meticulously restored by renowned experts at 2nd Avenue Scooters, this exceptional scooter boasts the prestigious Quail Award for Best Scooter.
Complementing its rarity, the lot includes an array of NYPD memorabilia, such as a signed scooter helmet by 'Scooter Joe,' offering a unique opportunity to own a piece of captivating law enforcement heritage.
Commenting on the upcoming auction, Paul Diamond, scooter specialist at H&H Classics, said, "Both of these scooters boast a remarkable history linked to the world of law enforcement and we are delighted to offer them for sale. Aside from both being very rare and good examples, their intriguing stories make them a truly unique and compelling addition to any collector's ensemble."
Enthusiasts and collectors wishing to bid on any of lots being auctioned can do so in person, online, by telephone, or by leaving a commission bid.
For more information about the auction and to view the complete catalogue of lots, please visit https://www.handh.co.uk/
More auction news can be found on our dedicated page here: Motorcycle Auction News
For more info on H&H Classics head to their website: https://www.handh.co.uk/