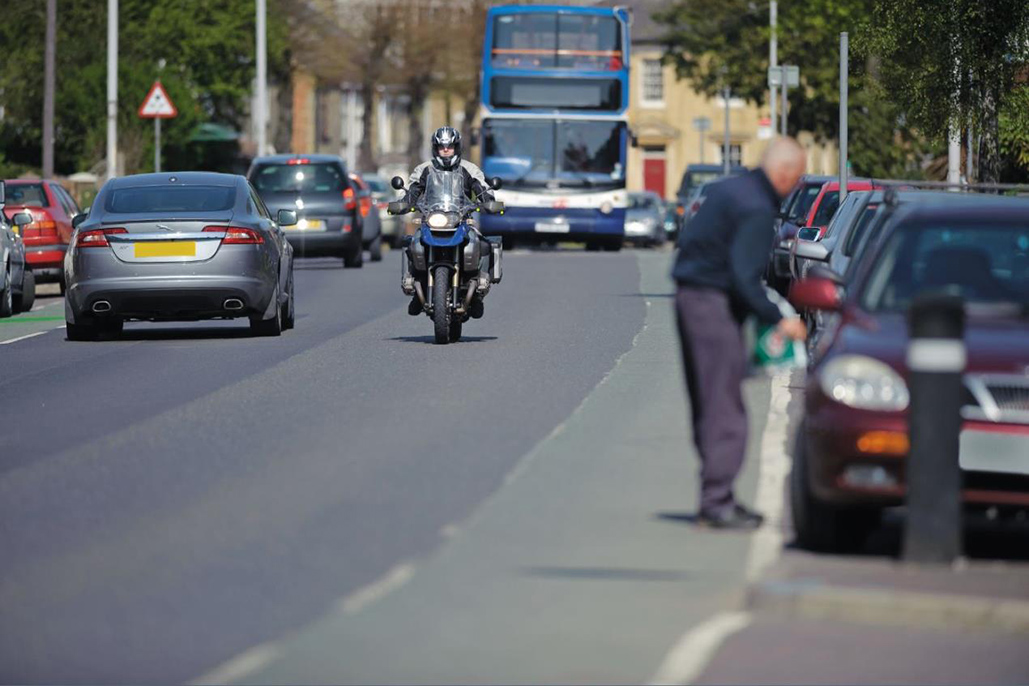 As the UK's leading road safety charity, IAM RoadSmart is launching a campaign, in alliance with organisations across the industry, to make the roads safer for motorcyclists and ensure they are consistently recognised as vulnerable road users.
A statement from CEO at IAM RoadSmart, Antony Kildare:
In some respects, the outlook for motorcycling in the UK is a positive one. Industry growth is at 8 per cent*, and motorcycle use has increased by 4 per cent in recent years.
Furthermore, 3 million people now hold a full motorcycle licence in the UK, with 1.4 million of them regularly taking to the road on two wheels. Of these riders, nearly two-thirds use motorcycles for commuting or other practical reasons, while the community of those who ride for pleasure is as strong and as passionate as ever.
And yet, for all the positives of motorcycling, one tragic fact has remained a constant – injuries and deaths. Motorcycle riders account for 1-in-5 (20 per cent) of all deaths on UK roads, and despite only representing 3 per cent of vehicle registrations, they are also sadly involved in nearly 1-in-5 (18 per cent) of all collisions, and account for 13 per cent of all casualties.
As a charity which has enjoyed a long and proud relationship with British motorcyclists since the introduction of the advanced riding test in 1976, and with the committed support of nearly 34,000 members who belong to bike or bike and car groups, IAM RoadSmart is deeply saddened to read these statistics year after year. This rate of collisions, casualties and deaths, quite simply, needs to stop.
Not only have too many lives been lost for too long, but the wide-ranging benefits of motorcycles – whether that be lower emissions, reduced congestion, or more economical costs, could soon be at risk if the importance of motorcyclists continues to go unrecognised.
Determined to drive change, alongside our partner, the NMC (National Motorcyclists Council), I recently attended a ministerial meeting with the Parliamentary Under Secretary of State at the Department for Transport, Richard Holden MP, where Mr Holden acknowledged that there was 'much that needed to be learnt about motorcycling'.
Encouraged by Mr Holden's receptiveness, I feel optimistic that change on the critical issue of motorcycle safety can finally be made.  This makes now the perfect time for IAM RoadSmart to announce that, in partnership with eminent motorcycle and transport industry bodies, we are calling on parliament to refocus on motorcyclist safety to prevent the disproportionate risks that riders face every day on our roads. As part of this, we are calling for:
a recognition of the benefits of motorcycles as a key step towards decarbonisation, and to not apply a 'one size fits all' approach to different road users for phasing out fossil-fuelled vehicles,
help in making advancements in safety equipment more accessible, by taking VAT off life-saving PPE (Personal Protective Equipment), such as air jackets, similar to what has already been done with helmets,
more work in helping improve riding skills, and to foster a culture of safety and employee wellbeing for people who ride for work.
We are calling for change, but more importantly, we are calling for recognition. Maybe then, we will finally see a society where all road users, including motorcyclists, can safely and sustainably use the highways together.
We are proud to stand with our industry partners in calling for recognition for riders:
National Motorcyclists Council (NMC)
DocBike
Helite
Mental Health Motorbike
BikeTrac
For more information about IAM RoadSmart's motorcycle safety campaign to recognise riders, you can visithttps://www.iamroadsmart.com/research-and-policy/motorcycle-safety-campaigning-for-change
*Source: MCIA and NMC Parliamentary Briefing February 2023