Last four cherished MV Agustas from the motorbike collection owned by the late chairman of the MV Agusta Owners Club of Great Britain, Alan Elderton, leads Silverstone Auctions Shuttleworth Motorcycle Sale on July 30th.
This stunning £140,000 – £165,000 Collection includes a showpiece MV Agusta 750S featured in many magazines and a MV Agusta 125cc production racer which saw action with Norman Webb at the Isle of Man TT and the increasingly rare MV Agusta 600 Tourer.
SEE ALL DETAILS ON THE FOUR BIKES IN CATALOGUE NOTE LINKS BELOW
When speaking of MV Agustas superlatives are commonplace, but when viewing this collection of four beauties, put together by Alan Elderton, the late chairman of the MV Agusta Owners Club of Great Britain, including race and road bikes, one is almost lost for words. These uniquely stunning motorcycles, kept for the last 14 years by his widow Kaye, are the last and most cherished bikes of his incredible collection – each one is an important part of the Agusta story.
Mark Bryan of Silverstone Auctions, comments: "This collection provides true fans of the MV Agusta marque with an unrepeatable opportunity to own one of the best of their kind. Alan Elderton was an Agusta connoisseur and a distinguished figure in the Agusta world."
This not to be missed quad of motorcycles – the Alan Elderton Collection, will be presented at The Silverstone Auctions Shuttleworth Sale, Old Warden Park, Bedfordshire, SG18 9EP on 30th July, with a viewing day on the 29th July. More details on the motorcycles can be found on the Silverstone Auctions website www.silverstoneauctions.com or by calling motorcycle specialist Mark Bryan on +44 (0) 07958 107974.
Silverstone Auctions is inviting further entries for the Shuttleworth Sale, with the catalogue closing on the 30th June. Visitors to the auction will also be able to explore the estates working aeronautical and automotive museum as well as its Regency Swiss Garden and grounds.
The Agusta brand is an Italian legend. MV Agusta produced their first prototype, called "98", in 1945 and in 1948, the company built a 125cc two-stroke single to participate in the Italian Grand Prix in Monza. It won and this launched the legend. MV Agusta went on to dominate Grand Prix racing, winning 17 consecutive 500cc world championships. In 2008 Harley-Davidson bought MV Agusta for $109 million. When we talk speed MV Agusta is up there. The MV Agusta F4 1000 topped 186mph.
More about the four Motorcycles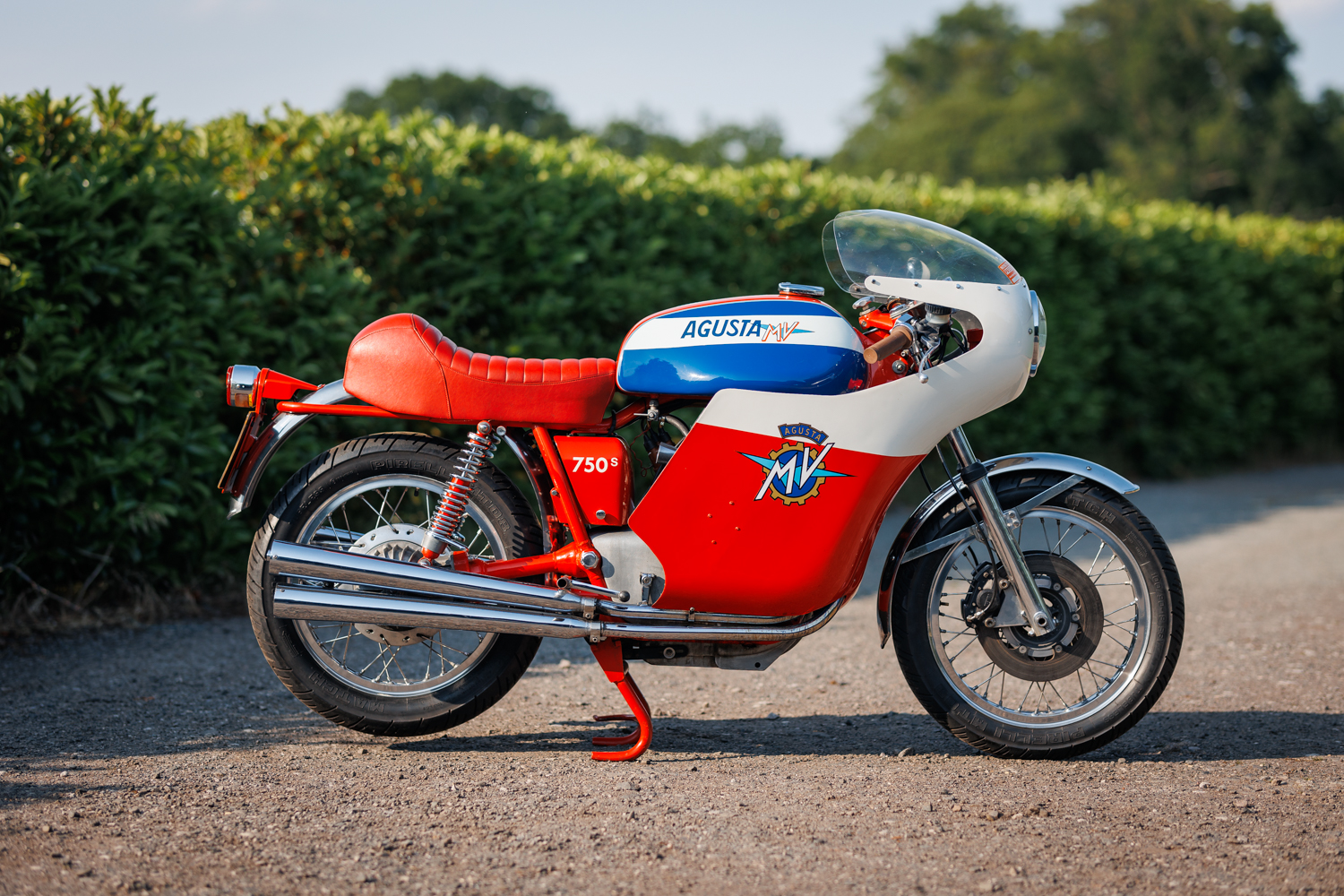 MV Agusta 750S – Guided at £60,000-£70,000
https://www.silverstoneauctions.com/sa087-lot-20767-1973-mv-agusta-750s-743cc?el=20767&pn=1&pp=100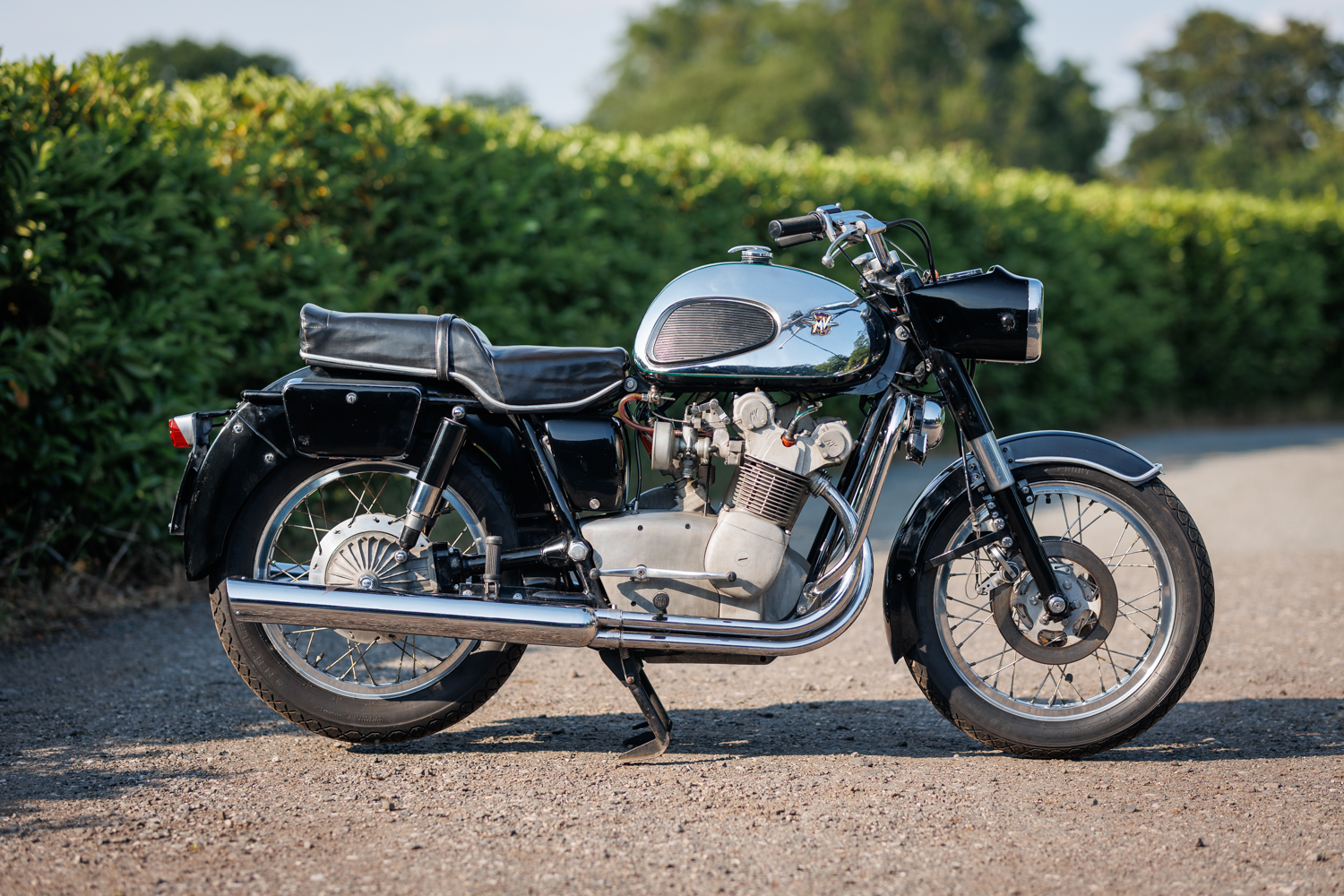 MV Agusta 600 Tourer – Guided at £45,000-£50,000
https://www.silverstoneauctions.com/sa087-lot-20768-1968-mv-agusta-4c-tourer-592cc?el=20768&pn=1&pp=100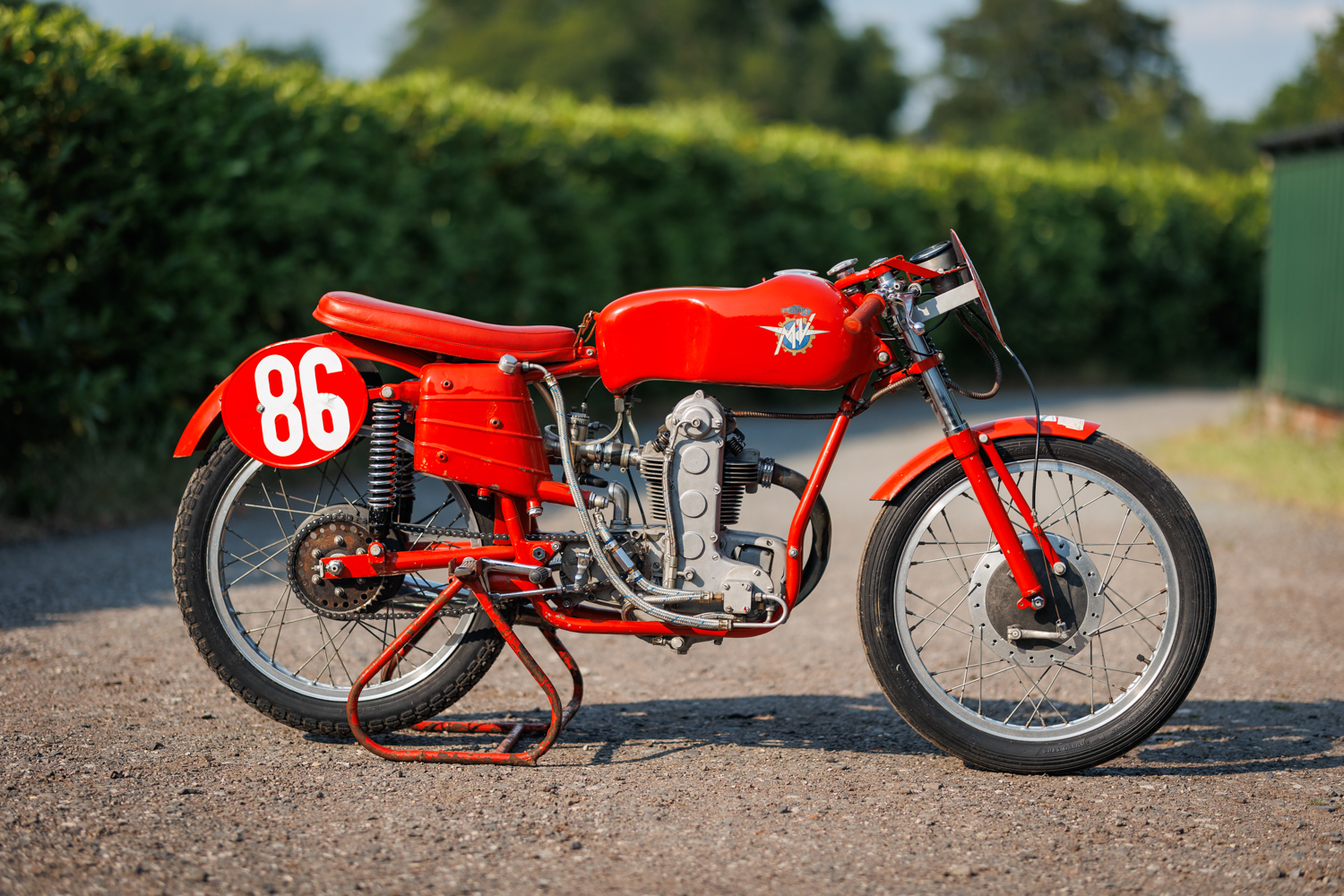 MV Agusta Monoalbero – Guided at £25,000 -£30,000
https://www.silverstoneauctions.com/1953-mv-agusta-125-monoalbero-rec12558-3-shuttle-0723?el=20769&pn=1&pp=100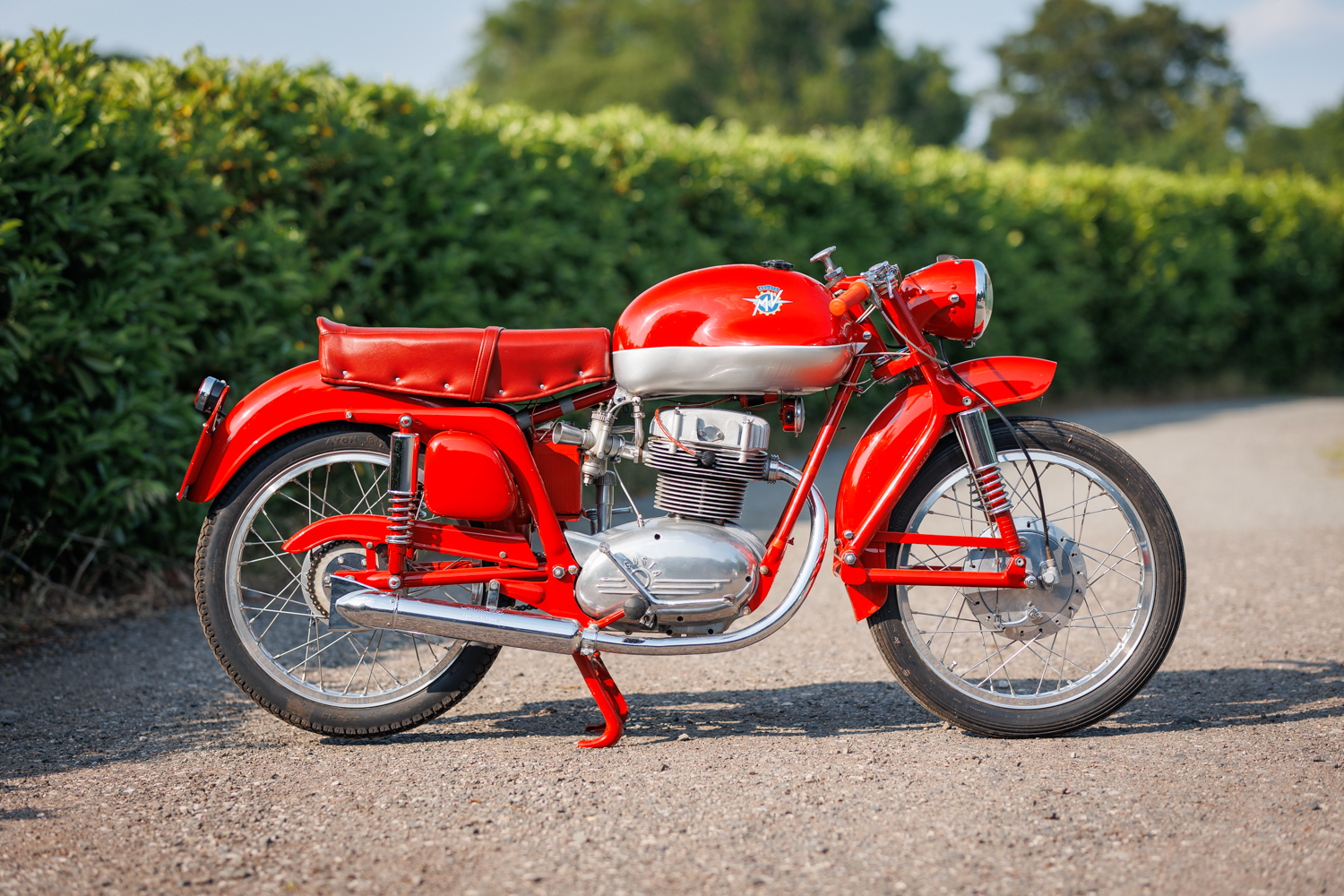 MV Agusta CSS Disco Volante – Guided at £10,000-£15,000
https://www.silverstoneauctions.com/1955-mv-agusta-css-disco-volante-rec12558-4-shuttle-0723?el=20770&pn=1&pp=100
More auction news can be found on our dedicated page here: Motorcycle Auction News
For more information on Silverstone Auctions head to the official website: silverstoneauctions.com/