Some of the late Liam Quinn's competition motorcycle collection heads to The MCN Festival with Silverstone Auctions on May 14th.
Motorcycles raced by John Crawford, Guy Martin, Donny Robinson, Darren Lindsay & Richard Britton
The late Liam Quinn, a motorbike racer, sponsor and team owner was passionate about his Irish road racing and the bikes that made his name a legend.
His family have decided now to sell some of his personal collection with Silverstone Auctions at this years MCN Festival of Motorcycling in Peterborough on 14th May.
His bikes are among the stars of a galaxy of motor race bikes offering a feast of choice to both collectors and those seeking a bike to use themselves at track days and parades.
Mark Bryan of Silverstone Auctions, comments: "Every now and again you get the opportunity to buy a race bike with some great history, but not very often do you get the chance to pick from a collection like this with such truly amazing Irish road racing provenance, it's a great collection and would be good to see some of these bikes back on track in the future."

c.2001 Suzuki GSXR1000 Race Bike 1,000cc Ex-Guy Martin Suzuki factory GSXR1000 Super Stock race bike. GUIDE PRICE: £5,000 – £10,000.
The Motorcycles to be sold include this factory Suzuki GSXR1000 Super Stock race bike (above) used by Guy Martin and was his first race bike in Northern Ireland.  This example was purchased from David Crawford and raced by John Crawford, Martin Finnegan and Guy Martin and is still in its Team Racing livery.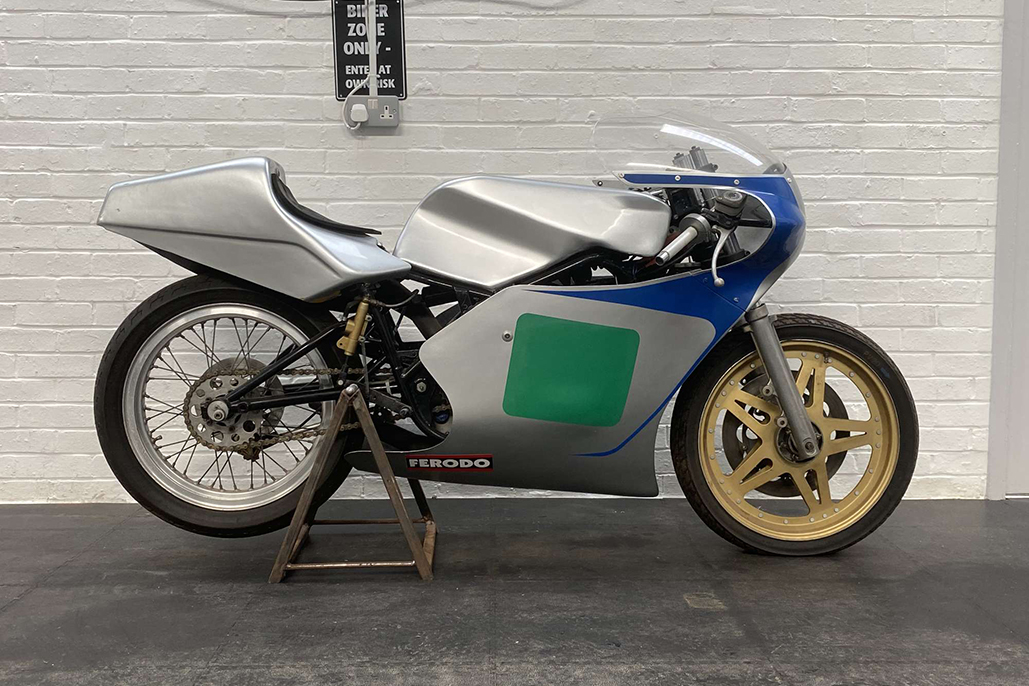 1982 Spondon Rotax 250 Race Bike 250cc Ex-Donny Robinson, Ulster GP-winning bike. Guide Price: £4,000 – £6,000
Another from the collection is the late Donny Robinson Ulster GP winning Spondon Rotax 250cc. Owned at the time by Mal Carter from Pharaoh Racing and loaned to Donny, who went on to take first place in the Ulster GP.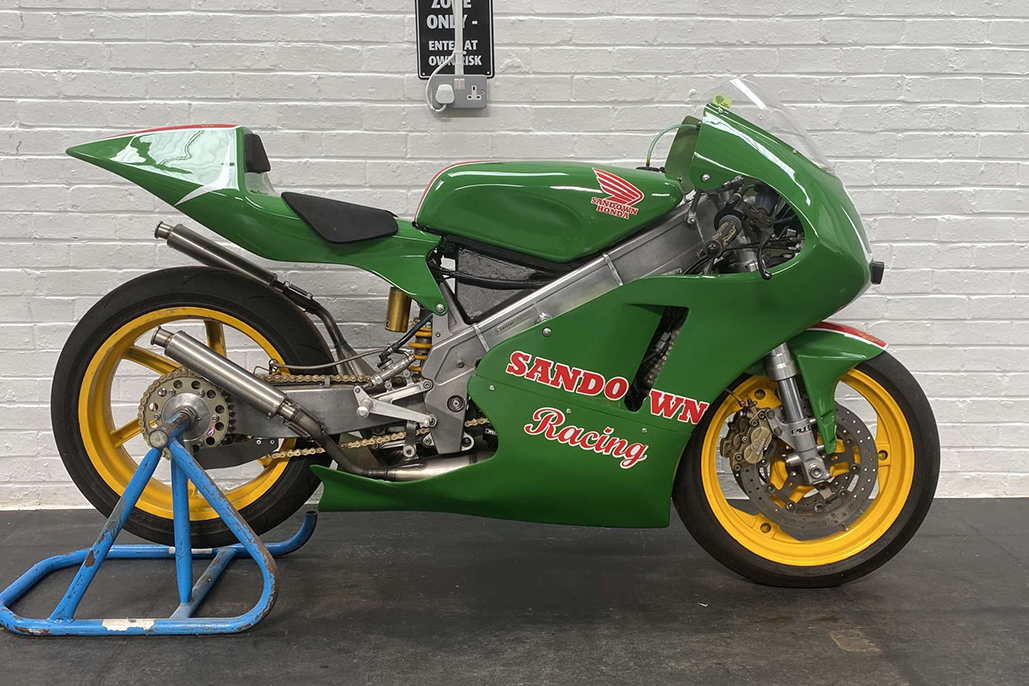 c.1995 Honda RS250RF Race Bike 250cc Ex-Sandown Honda RS250RF, a piece of Northern Ireland's road-racing history. GUIDE PRICE: £15,000 – £20,000
An even more notable bike is the late Darren Lindsay and the late Richard Britton ridden 1990's Honda RS250RF that has been restored to its former Sandown Honda colours, raced in period in Northern Ireland and the Isle of Man TT. This motorcycle provides a great opportunity to add some Northern Ireland road racing history to your bike collection.
These three motorcycles, along with over 152 other bikes will be coming up for auction at the Devitt MCN Festival of Motorcycling Sale at the East of England Arena, Peterborough on Sunday 14th May. You can view all the motorcycles at this sale online at www.silverstoneauctions.com or in person at the show on the auctions viewing day on Saturday 13th May. Now is the time to register to bid, which can also be done online. Bidding is available in person at the show, or online, telephone or via a commission bid. For more information or to speak to a Silverstone Auctions motorcycle specialists call +44 (0) 1926 691 141 or email enquiries@silverstoneauctions.com.
More auction news can be found on our dedicated page here: Motorcycle Auction News
For more information on Silverstone Auctions head to the official website: silverstoneauctions.com/