The fully-electric three-model line-up of e-scooters from Segway Motors UK provides a host of technologically-advanced features and they are currently offered with a summer saving of £300 per model.
Riders need a basic Compulsory Basic Training (CBT) licence and insurance and can then ride away from an authorised Segway dealer on a B110S, E110S or E125S, and enjoy the many smart capabilities of the jump-on-and-go machines.
Segway e-scooters provide a perfect and stylish solution to about-town traffic congestion. They are reliable, light and nimble, with maintenance-free, fast-charging, easily-removable batteries – two of which are included on the E125S to provide an extended commuting range.
Few products are sold without an App these days, and the Segway e-scooters are no exception. This an area in which the manufacturer excels, with the Segway Smart Mobile App ahead of the game in terms of e-scooter tech, particularly within the price range of the Segways.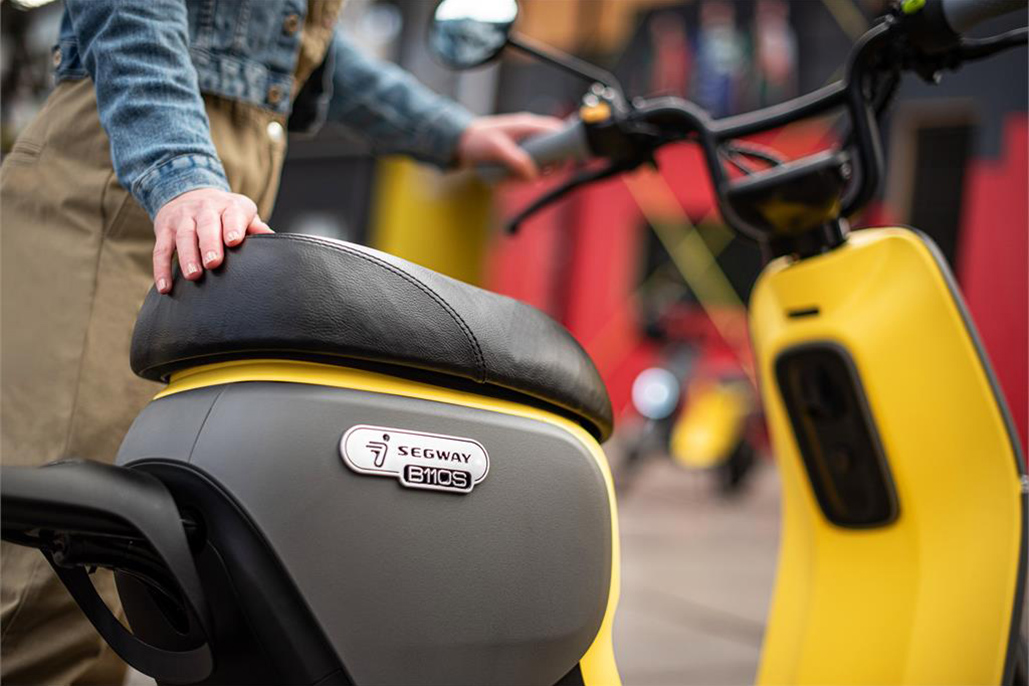 With the Segway e-scooter App, riders can take advantage of the Airlock security system, which automatically locks and unlocks the Segway electric scooter when the owner is within two to ten metres of the machine. It provides data for each ride and can show where the machine is parked. If the e-scooter is moved without authorisation, the App will send notifications to the owner's mobile phone, providing tracking details. Likewise, notifications are sent and tracking is deployed if the battery is removed. What's more, there is no excuse to ever run out of power, as the App will advise when the battery is running low.
Two high-performance sensors on both the seat and the parking stand allow the clever Segway to actively judge whether it is safe to start riding. It will not move forward if, for instance, the parking stand is extended or if the rider isn't firmly seated.
Until the 31st of July 2023, with the government's OLEV grant and the summer discount applied, Segway e-scooters are priced at £1799.00 for the B110S, £2,149.00 for the E110S and £3,149.00 for the E125S with its dual battery offering and under seat storage for a full-size full-face or two open-face helmets. A two-year manufacturer warranty is included as standard.
For more Electric Motorcycle and Scooter News check out our dedicated page Electric Motorcycle and Scooter News
For further information and local Segway stockist contact details, visit motors.segway.com/uk