Team Classic Suzuki has revealed its latest race bike build; a first generation GSX-R1000 built to contest European Endurance Cup rounds, the series the team first entered with its Katana in 2017.
Despite enjoying success with the Katana – including a class win for John Reynolds and Pete Boast at Oschersleben in 2018 – recent rule changes have opened the class up to the first GSX-R1000 K1.
The Team Classic Suzuki machine is dressed in the immediately recognisable livery that is already donned by a number of other race bikes in the team's stable. Underneath, a freshly-rebuilt GSX-R1000 engine gets a performance boost from a set of Yoshimura cams, which is allowed to breathe more freely thanks to a full titanium Yoshimura exhaust system.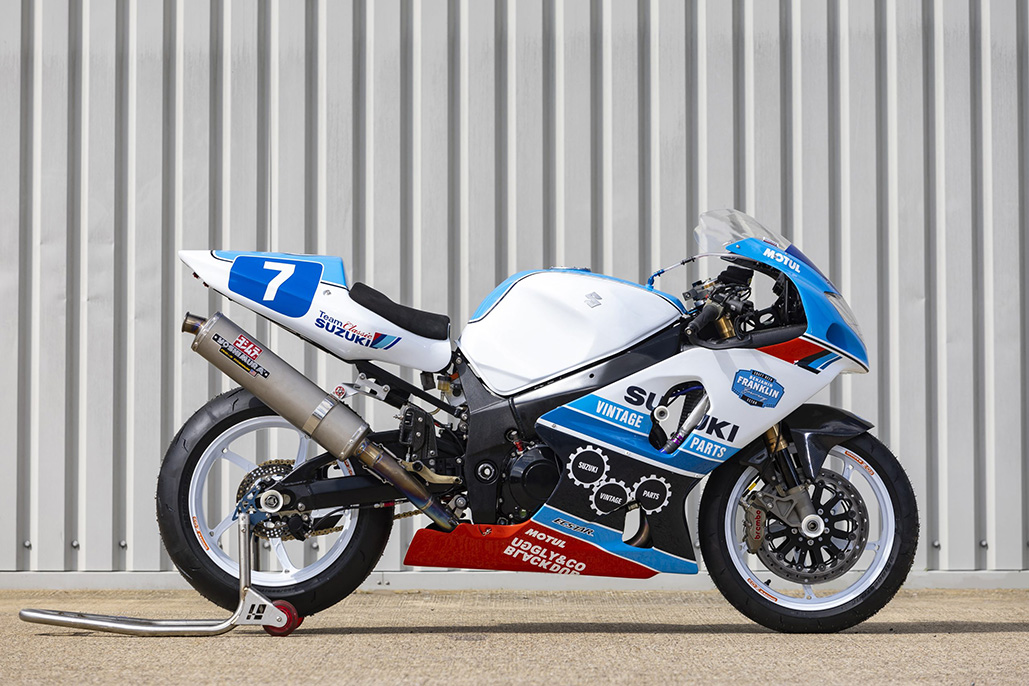 The standard frame is mated to a swingarm from a factory GSX-R750 endurance racer, wheels are from OZ, the rear shock is from K-Tech, while K-Tech internals sit inside a set of Team Classic Suzuki in-house forks. Stopping power comes from Brembo.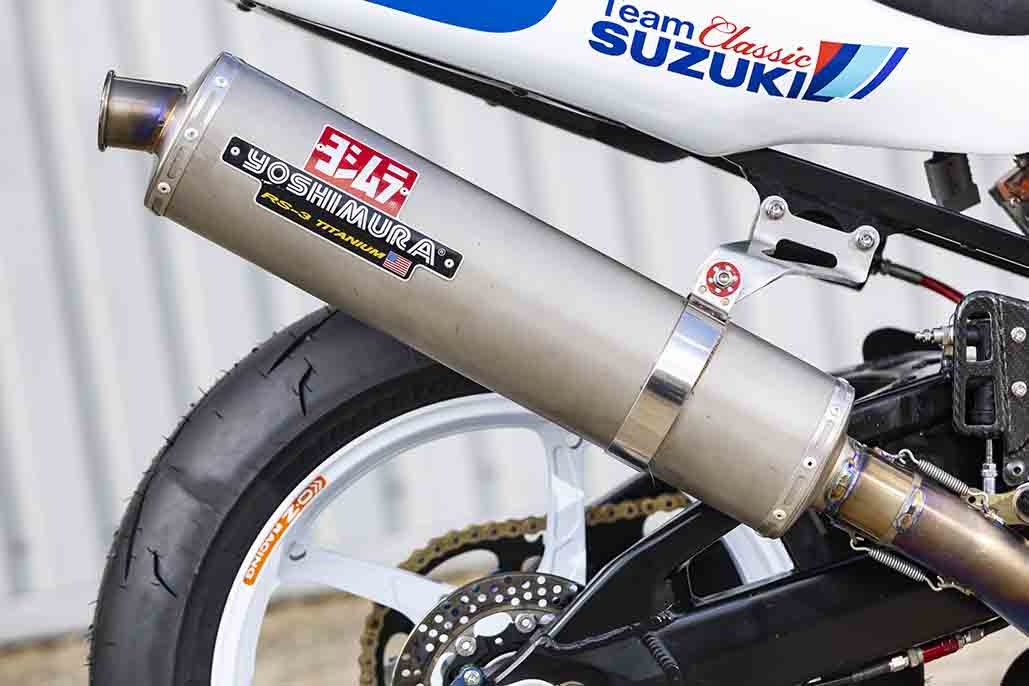 Team Classic Suzuki's Nathan Colombi said, "We enjoyed racing the Katana at a number of endurance events in Europe, and also at the Classic TT, however, once the rules opened up to allow GSX-Rs in, we had to get involved and build our own. To be honest it came together quite quickly and we're still finalising our plans for the season, but it's great – if a bit terrifying that so much time has passed – that GSX-R1000s can go classic racing now.
"We've obviously used a lot of performance parts in the build, but we've been able to use Suzuki's Race Parts Programme when we've needed genuine components, which will be of use for anyone else racing a GSX-R in this series, club racing, or at national level."
Team Classic Suzuki will confirm its racing plans for the season in due course.
For information on Suzuki's Race Parts Programme, click here.