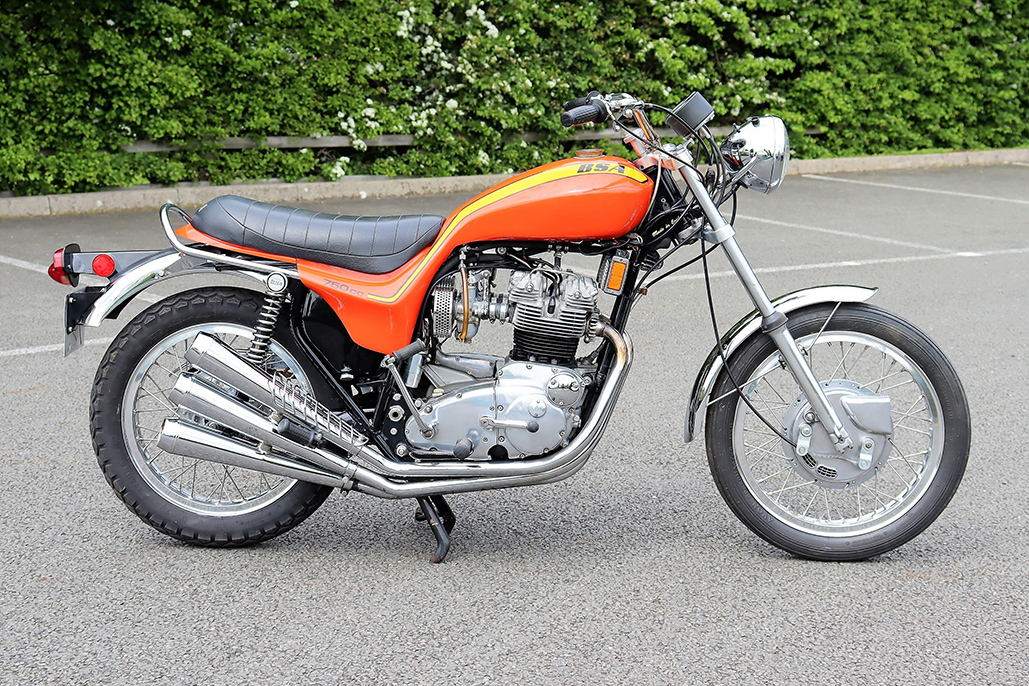 Classic vehicle auction house, H&H Classics, is set to sell over 40 classic Italian-made scooters and motorcycles, from 11 different manufacturers, at the National Motorcycle Museum, Solihull, on 12 July.
The highly anticipated auction will bring together a diverse range of 248 motorcycles and scooters with a total estimated value of £1.5 million. A rich heritage of brands such as Ducati, Aprilia, Moto Guzzi, Vespa, Lambretta, and many more, will take centre stage at the auction.
Among the strong lot line-up is the 1996 Bimota YB11, a rare 1000cc thoroughbred superbike utilising the best of Italian and Japanese engineering of the late 1990s. The YB11 used the iconic Yamaha Thunderace engine in a beautiful twin spar frame, and has an estimated price of £4,500 to £5,500.
Fans of trail bikes will not be disappointed either, the 1973 Moto Guzzi Tuttoterrenois a rare all-terrain trail bike authentically restored back to its original condition. The two stroke, 125cc all-terrain bike is expected to fetch between £2,250 – £2,750.
The 1972 Benelli 125 Sport Special could be an ideal purchase for a buyer looking for a recently restored Italian import. Presented in the trademark metallic green racing colours, this sporty single cylinder motorcycle is expected to reach between £3,500 – £4,500.
Regarded by many as the most beautiful motorbike ever made, the 2000 MV Agusta F4 modern classic could be considered a steal at £7,500 – £8,500. MV Agusta rightly holds legendary status in the motorsport world having won 270 Grand Prix races, 38 World Riders' Championships and 37 World Constructors Championships.
Those interested in Italian scooters will be excited for the 1966 Lambretta SX225 'BelAir 2' which is argued to be the finest scooter Innocenti ever produced, whereas the 1978 Vespa (Douglas) Rally 200 represents an original scootering icon, with a mere two owners from new.
The hand built 1971 BSA X-75 Hurricane Prototype will also be offered for sale, commanding a price of £28,000 – £32,000 due to its historical significance and scarcity. Just two prototypes were built, but this example has been under sole ownership since 1982.
Mike Davis, motorcycle specialist at H&H Classics, said: "We are excited to present a remarkable collection of motorcycles and scooters at the upcoming National Motorcycle Museum auction. This varied assortment features a range of lots from well-known Italian manufacturers, truly capturing the essence of Italy's rich motoring heritage. The collection exemplifies the ingenuity and passion that characterises the Italian motorcycle and scooter industry, evoking a variety of emotions and captivating the interest of collectors and enthusiasts worldwide. From iconic scooters that have stood the test of time, to high-performance superbikes, each lot represents a cherished work of craftsmanship and design."
Bidders and enthusiasts alike can explore the full catalogue of exceptional lots, each with its own distinctive story. Other lots include the prestigious 1949 HRD Black Shadow, which held the title of fastest road vehicle until the early 1960s. Paul Weller's 1968 Lambretta SX200 will be up for sale, as well as the historically fascinating 1986 Vespa PK125 which belonged to Italian gangster Valerio Viccei.
Interested buyers can participate in the auction both in person at the National Motorcycle Museum, or remotely via online or telephone bidding. Detailed information on the bidding process, registration, and the complete auction catalogue can be found on the official H&H Classics website.
More auction news can be found on our dedicated page here: Motorcycle Auction News
For more info on H&H Classics head to their website: https://www.handh.co.uk/