WP Suspension launches new Xplor Pro for the 2024 KTM Enduro Range
WP Suspension is all about going one step further. For those riders who want to travel off the beaten path and are searching to to discover new terrain, facing new challenges and exploring the unknown.
WP Suspension never lacks ambition and is always driving development of its PRO COMPONENTS, looking at every aspect of suspension technology to enhance rider comfort and safety, while increasing performance and the ability to overcome increasingly demanding obstacles with greater peace of mind.
For this reason, WP Suspension is pleased to present the new XPLOR PRO 7548 Forkand XPLOR PRO 8946 Shock for the KTM 2024 ENDURO Range.
The new and redesigned  XPLOR PRO 8946 Shock is an advanced, premium shock absorber designed for enduro riders. It incorporates the innovative WP SUPERTRAX Technology that detects when the rear wheel is no longer in contact with a riding surface, enabling faster rebound by opening a bypass oil valve to minimise the time spent without ground contact. Furthermore, the XPLOR PRO 8946 Shock helps to reduce motorcycle compression and promotes a more upright riding position. These factors decrease the rider's physical stress, providing a crucial advantage in competitive scenarios. By minimising physical strain, riders can maintain better control over their motorcycles and perform at a higher level.
Main characteristics and features
New flow-optimised compression adjusters, big high-speed compression adjuster and small low-speed compression adjuster
New flow-optimised main piston for improved damping response
New SKF seal bushings
All adjusters accessible from one side
Hand-crafted with the highest care and manufactured using premium materials for the increased durability
Developed through and inspired by motorsports success
The XPLOR PRO 7548 Fork encompasses WP CONE VALVE Technology to offer ambitious riders uncompromised off-road performance. The XPLOR PRO 7548 Forkcombines comfort with improved breakthrough reserves and enables an exceptionally direct response on any terrain.
Main characteristics and features
New hydro-stop for better end progression
Basevalve tap with low-speed circuit for better damping control
Progressive damping behaviour thanks to WP Cone Valve Technology
High damping reserves for strong impacts and jumps, preventing abrupt locking
Comfortable handling in all situations
No damping loss thanks to the WP CONE VALVE Technology
Fully adjustable
The XPLOR PRO 7548 Fork, article number A490C167X403220, is available for £2,888.78 including VAT. The XPLOR PRO 8946 Shock, article number A490C467X311220, is available for £1,925.82 including VAT.
Both PRO COMPONENTS will fit the following motorcycles:
KTM: All Enduro Models from 2024
For more information on WP PRO COMPONENTS visit wp-suspension.com.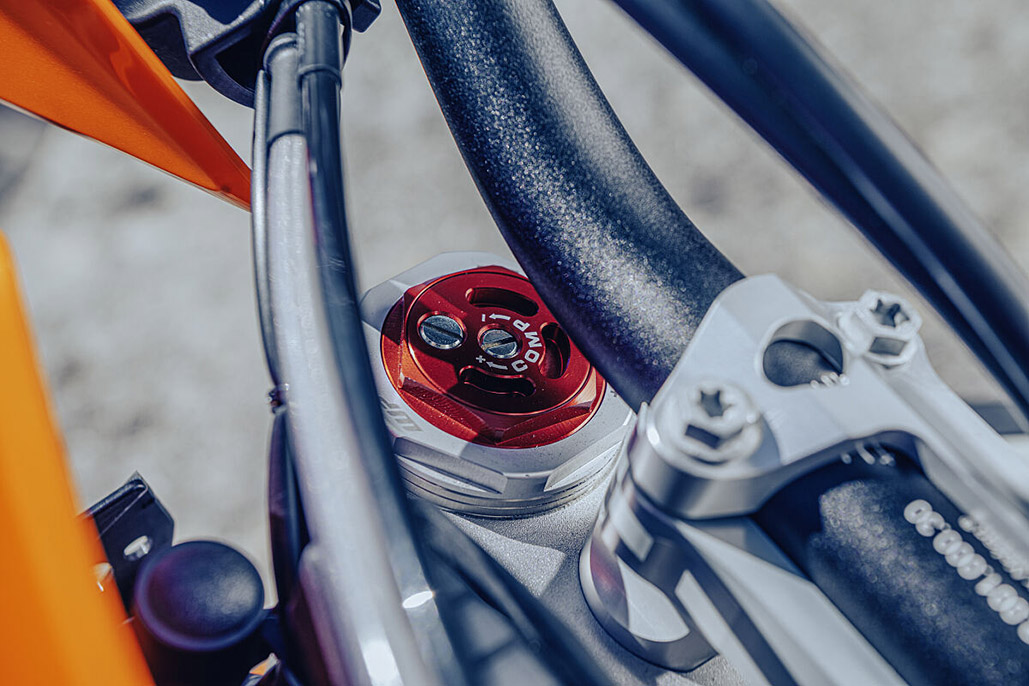 For more aftermarket news check out our dedicated page Motorcycle Aftermarket News
For more detailed information visit your nearest WP AUTHORISED CENTRE or go to the WP Suspension official website wp-suspension.com