High quality German luggage and protection for the new Honda Hornet.
Honda's Hornet has returned to the range after almost a decade, promising to be just as versatile as its 1990s namesake.
Owners of the new incarnation can ensure the new model is even more accomplished than the old, with a comprehensive range of accessories from SW-Motech. All designed to complement the naked street bike, without ruining its minimalist lines. The range includes: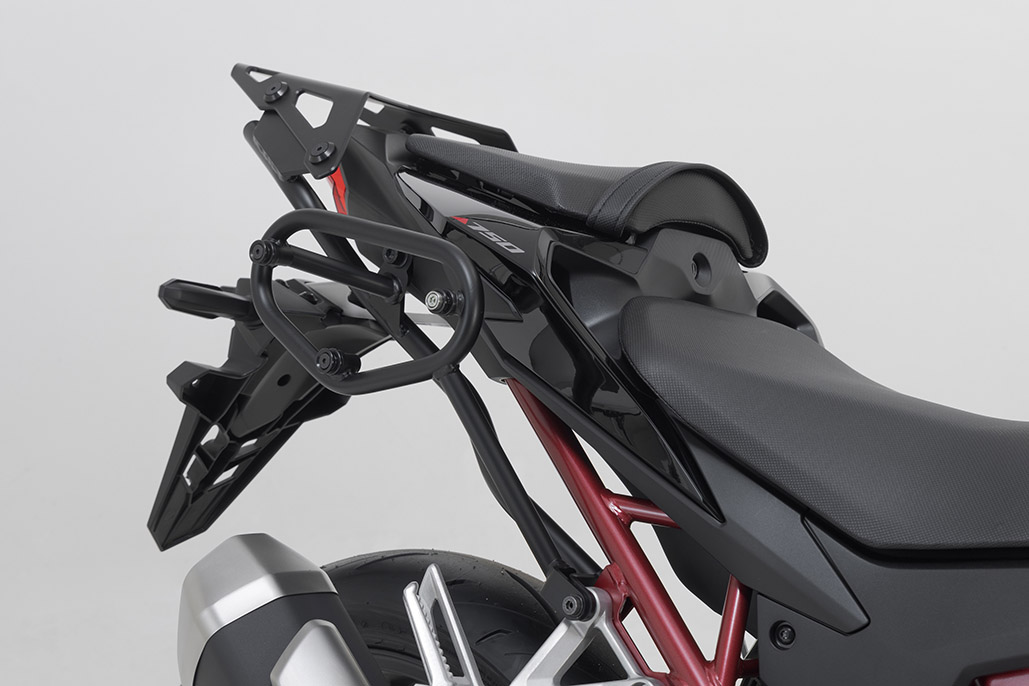 Luggage
SW-Motech's Pro Tank Ring (£32.95) offers quick and fuss-free fitting of their Pro Series Tank Bags; from the compact 3-5 litre Pro Micro (£112.96), the handy 5-8 litre Daypack (£138.95), to the spacious Pro Trial (£204.95), which is expandable from 13-18 litres.
For extra carrying capacity, a complete Urban ABS side case system for the Hornet (pictured) adds 33 litres of storage with minimal weight. The system retails at just £423.36 and comes with everything needed to get going, including two discreet SLC Side carriers that fix to existing points on the CB750's subframe, and a pair of lightweight, 16.5 litre, Urban ABS cases. These come with waterproof inner bags, built-in anti-theft protection and lockable zippers.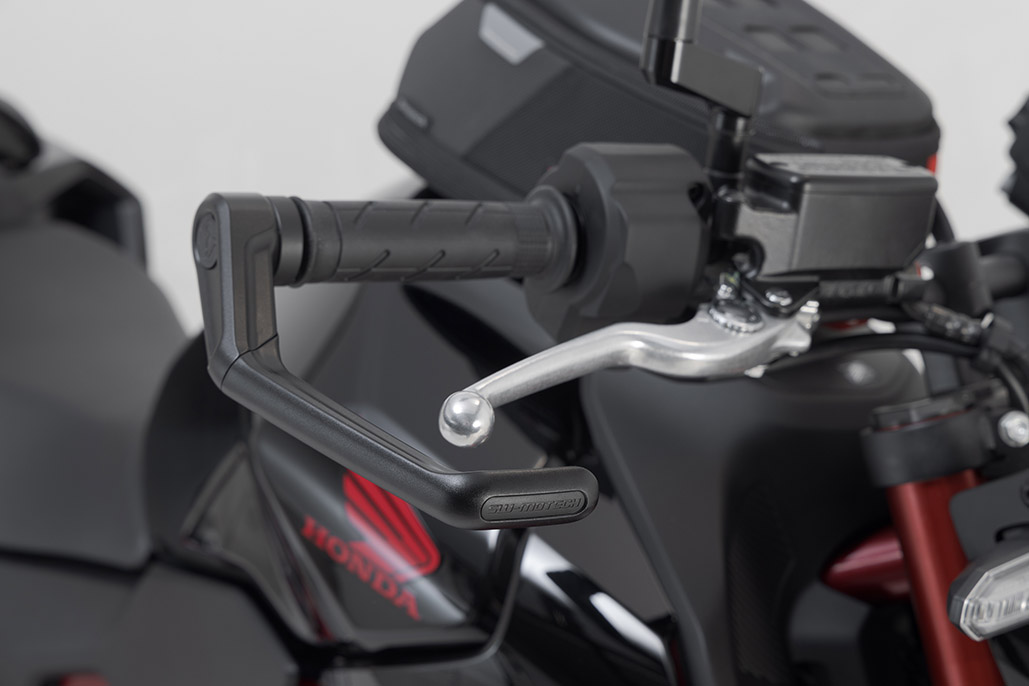 Protection
Aluminium Lever Guards offer protection for both brake and clutch lever against falls and drops. They're made from high-quality forged and milled anodized aluminium, mount to the end of the Hornet's handlebar and retail at £116.64 per pair.
The robust, powder-coated steel Engine Crash Bars (£181.44) add extra insurance against damage. They protect the upper engine casings and radiator and fix to existing mounting points for quick and easy fitting.
Stylish and practical, the high-quality aluminium alloy Front-End Spoiler (£165.20) protects the downpipes, engine casing and chassis from debris thrown up by the front tyre, and gives the Hornet a cool streetfighter look.
For full specifications and prices visit www.sw-motech.co.uk.
The full range of Hornet accessories can be found at https://sw-motech.co.uk/pages/product-result?rq=mk_honda~md_cb750-hornet~hl_750~yr_2023~om_rh12
For more SW-Motech news check out our dedicated page SW-Motech News
Visit www.sw-motech.co.uk for details and to find your nearest retailer.