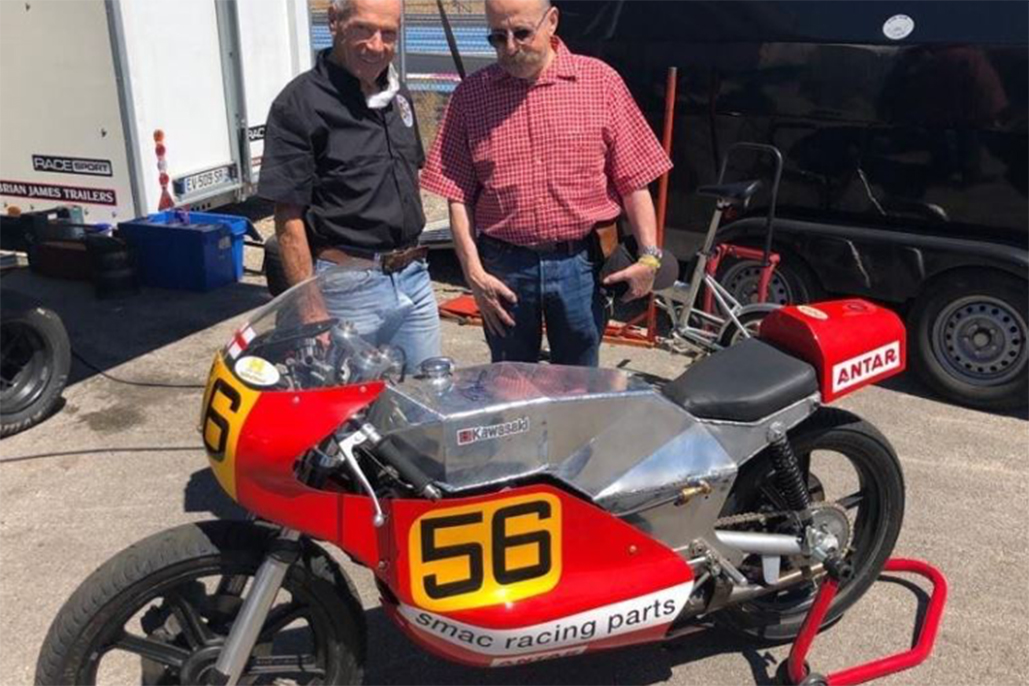 Mallory Park is delighted to announce that Chris Wilson is bringing four of his classic collection to his year's Mallory Park Bike Bonanza, in association with Lexelle and Mackenzie Hodgson Insurance, on July 15/16.
Two of the bikes are rather special World Championship 500 Grand Prix machines: the French-built Offenstadt 500 and an Italian Sanvenero square four.
The French machine was built by Eric Offenstadt in 1973 and features Eric's own monocoque alloy frame and his SMAC mag-alloy wheels. He had raced a similar monocoque-framed machine in 1971 but found the three-cylinder air-cooled Kawasaki 500 too wide so he switched to a 750 triple engine with the '73 bike, removing one cylinder to create a unique 500cc twin.
Italian Emilio Sanvenero had success with 125 machines before creating his own 500cc racer in the early 1980s, following a square-four, rotary-valve, design concept to Suzuki's RG500, but using Campagnolo crankcase, Hoeckle crankshafts, Mahle pistons and Nikasil barrels. Riders were Swiss Michel Frutschi, Italian Carlo Perugini and Frenchman Guy Bertin. Chris' bike is one of only three ever made.
The other two bikes are from the earlier 1970s Formula 750 era, the Hadleigh Honda and a CR750 replica, based on Honda's CB750-4, the first Japanese 'superbike'.
The Hadleigh Honda, built and raced by Julian Soper in the mid-1970s, featured a Rob North frame, similar to those used in the super-successful Triumph and BSA works triples of the era, but housing race-tuned four-cylinder engine based on a Honda CB750-4.
The CR replica looks similar to the factory Honda that Dick Mann took to victory in the 1970 Daytona 200. And, like Mann's race winner, this bike features a brash four-into-four exhaust system.
Chris commented: "I'm delighted to be able to Help Stuart Hicken and Mallory Park by supplying bikes for the Bonanza. I love the Mallory circuit and Stuart has always gone out of his way to make me and all other motorcycle enthusiasts welcome at Mallory events."