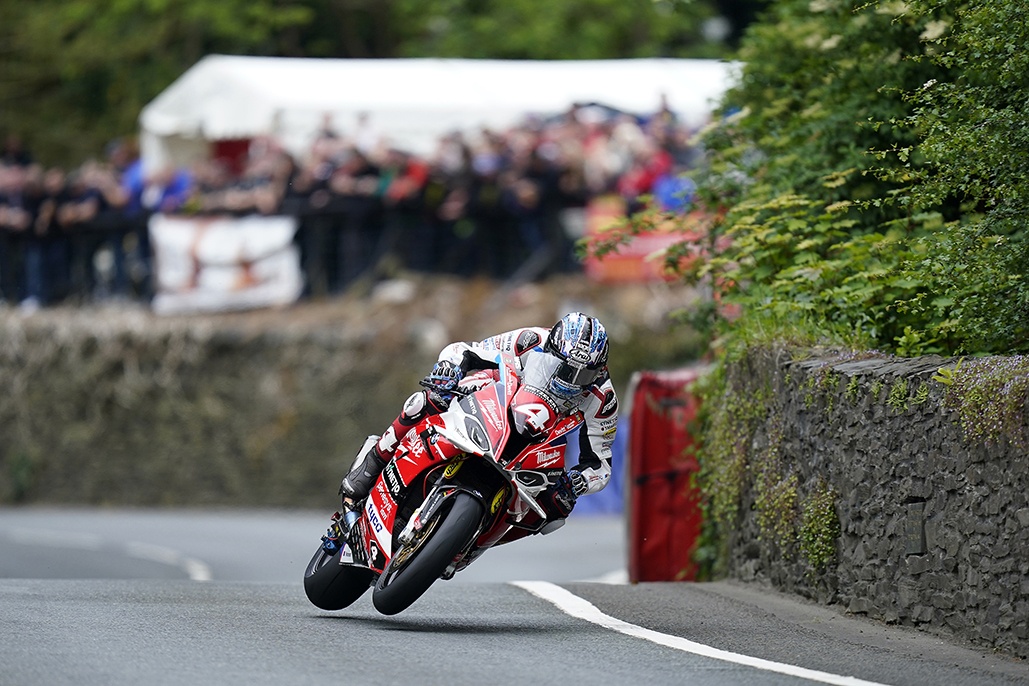 Mallory Park is delighted to announce that TT hero Ian Hutchinson will be one of the guests of honour at this year's Mallory Park Bike Bonanza, in association with Lexelle and Mackenzie Hodgson Insurance, on July 15/16.
Earlier this year, 'Hutchy' suffered a stroke while out cycling, yet despite doctors giving him the all clear to drive a car, the ACU withdrew his racing licence for a year. The Bonanza however, under Mallory's jurisdiction, allows Hutchy to ride in the Master's Parade sessions.
Hutchy said: "After my stroke, the ACU pulled my racing licence for a year. I'm gutted because it means I'll miss the TT. But I'll definitely be at Mallory. I'm looking forward to meeting the fans, and I'm excited about being able to do some laps there on a BMW."
Mallory has a special place in Hutchy's racing memories: "My first ever race was at Mallory Park. I was riding a 600 S-Rad Suzuki and finished fourth in a New Era meeting. I've still got the bike. Maybe I should get it prepped for the Bonanza," he quipped.
Hutchy, 43 and from West Yorkshire, is known as one of the most committed, determined characters the sport has ever seen and has won 16 TT races, his first one coming in 2007, followed by two more on the Island in 2009.
A year later came his incredible record-breaking five solos wins in a week during the 2010 TT. In what was a truly great season he also won a North West 200 Supersport race, three races at the Ulster GP, and the Scarborough Gold Cup – only for his career to be plunged into doubt at the end of that season when he suffered terrible leg injuries in a crash at Silverstone.
Despite a lengthy rehabilitation process, hampered by rebreaking his leg in a freak accident at the London Motorcycle Show in 2012, Hutchy fought back to win three TT races in 2015, another three in 2016, and two in 2017, but his glittering career continues to be blighted by injuries and ill-luck.
He broke his femur in a 2017 TT crash but fought his way back to fitness yet again. Then this year he was preparing to race for the Milwaukee BMW Motorrad by TAS Racing team, only to suffer a stroke while out training on a pre-season cycling ride in Spain earlier this year.
For more info check out Mallory Park Official website https://www.malloryparkcircuit.com/event/mallory-bike-bonanza-3/