Collection of three 'Brand New' old Ducati's with just 3 'Push' Miles for sale at Silverstone Auctions with echoes of Carl Fogarty, Ayrton Senna & Borgo Panigale.
Shuttleworth Motorcycle Sale July 30th.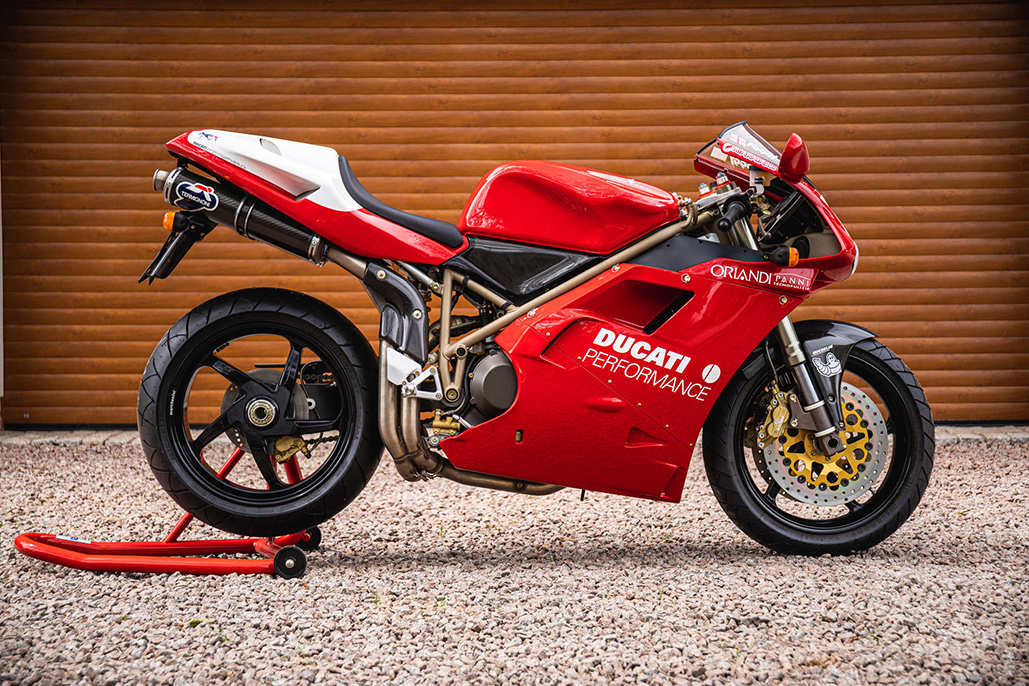 1998 Ducati 916 Carl Foggarty Replica 996cc – £70,000 -£80,000
The next Silverstone Auctions motorcycle sale at Shuttleworth is without a shadow of a doubt what you might call an Italian job – Italy's best bikes lead the pack, three Ducatis all with just three push miles. The three bikes are part of a private collection and have been stored in an air-conditioned facility for last few years.
This number 001 Carl Foggarty replica, previously owned by Ducati, was on display in their Bologna museum, Number 001 of the 202 built, Carl Foggarty was given 002! Brand new, never used and unregistered it comes to auction with just three push miles, complete with its cover, book pack, standard exhausts, plaque, both keys and paddock stand as pictured. Also included are the original sponsors decals as they were only fitted to one side of the lower fairing when it was on display in the Ducati museum. Guided at £70,000- £80,000.
Ducati is a marque that is much loved by celebrities and has been called the Ferrari of the bike world. Closely associated with racing and race success it is hardly surprising that the brand is so sought after by those who truly love motorbikes and raw speed.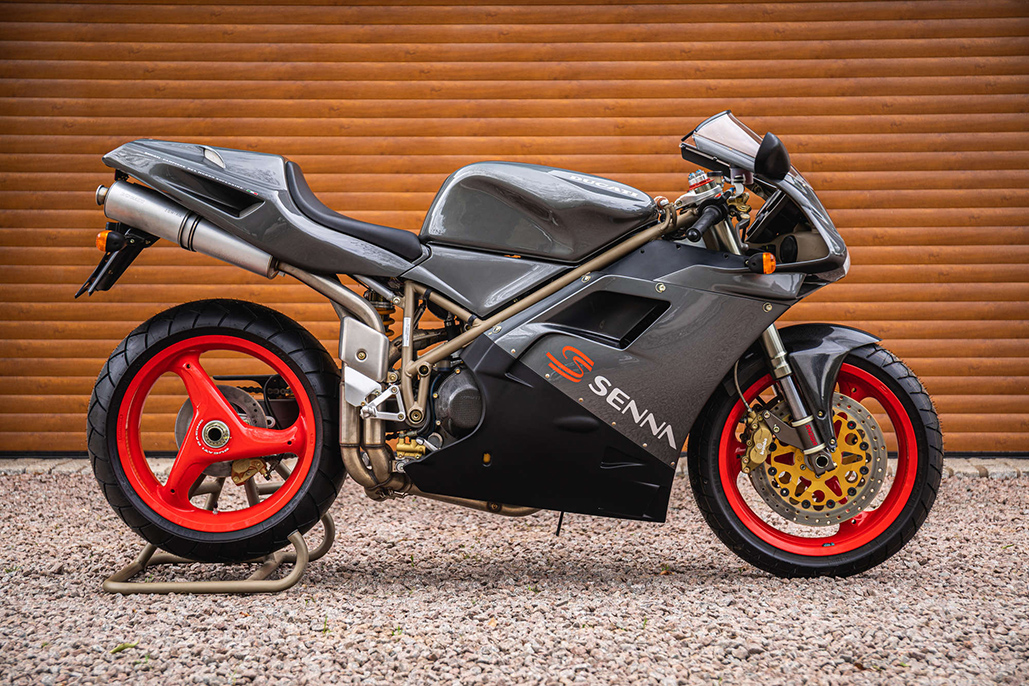 1995 Ducati 916 Senna 1 916cc £40,000 – £50,000
The Senna-inspired 916 introduced after his death in 1994 with profits going to the Insituto Ayrton Senna charity. " Of all the Senna-badged Ducatis, the first edition 916 Senna is the most collectable," says Mark Bryan, Motorcycle Manager at Silverstone Auctions.
This unregistered, unused bike is number 042 of only 300 made and showing just three 'push' miles. Complete with its original cover, paddock stand, both keys and book pack it is a great piece of Ducati and Senna collectable history, guided at £40,000 – £50,000.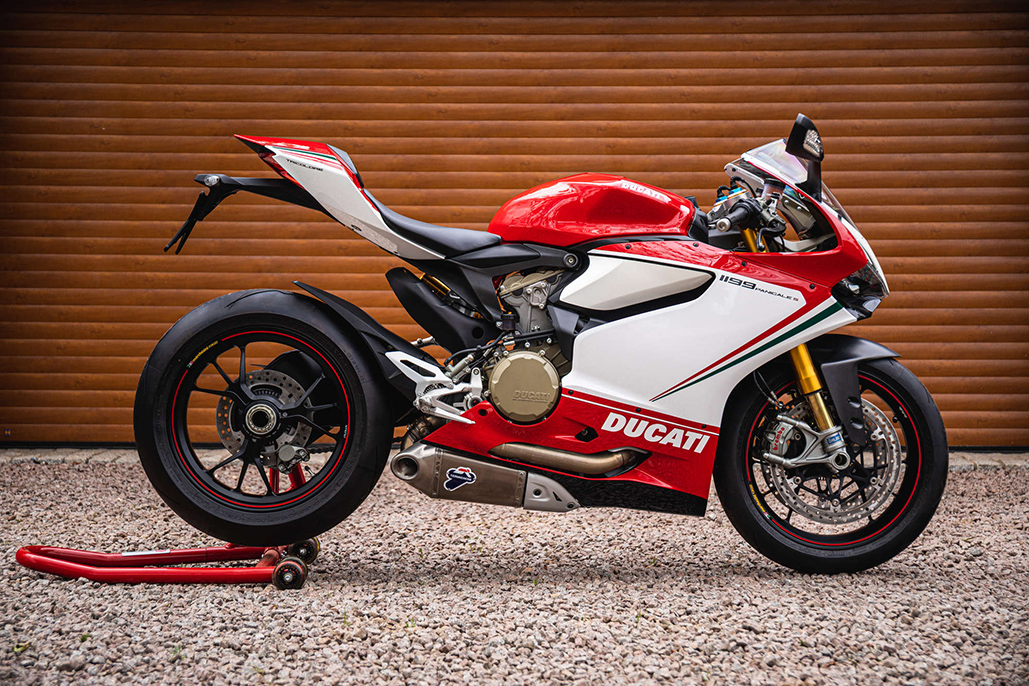 2012 Ducati Panigale 1199S Tricolore 1199cc £15,000 – £20,000
Introduced in 2011 and, with 195bhp, the Ducati Panigale was the most powerful, twin-cylinder, production bike at the time, it was named after Borgo Panigale, a district of Bologna in Northern Italy.
Produced up until 2015 and was replaced by the 1299. This example is brand new, unused and is showing just three 'push' miles. It comes complete with its original exhaust, both keys, rear seat, map chip, book pack, Panigale book, grab rail, tool kit and stand.
Silverstone Auctions is now inviting entries for its next motorcycle auction at Shuttleworth, Old Warden Park, Bedfordshire, SG18 9EP on 30th July, with a viewing day on the 29th July. This promises to be a great event with visitors to the auction able to explore the estates working aeronautical and automotive collection as well as its Regency Swiss Garden and grounds. www.silverstoneauctions.com .
More auction news can be found on our dedicated page here: Motorcycle Auction News
For more information on Silverstone Auctions head to the official website: silverstoneauctions.com/