Limited mid-year CVO Street Glide and Road Glide models to debut at Harley-Davidson Homecoming in Milwaukee and Budapest 120th Anniversary events.
Since 1999, Harley-Davidson® Custom Vehicle Operations™ (CVO™) motorcycles have been an aspirational collection of limited-production motorcycles that deliver the ultimate in refinement of styling, design, craftsmanship and attention to detail, along with top-of-the-line performance. Over the decades, Harley-Davidson designers and engineers have thoughtfully evolved these motorcycles, introducing incremental improvements to further enhance the riding experience, while carefully respecting their heritage and position as icons within the hearts and minds of enthusiasts around the world.
Today, Harley-Davidson announces two new 2023 CVO motorcycles with exclusive and dramatic new visual designs, advanced technology, and dynamic performance, the details of which will be announced on 7th June 2023, with the official premiere of the all-new 2023 CVO Street Glide® and CVO Road Glide®. More information will be available from 3rd May 2023 at: www.h-d.com/ourfutureisreal.
With the introduction of the all-new CVO Street Glide and CVO Road Glide, we've completely reimagined two of Harley-Davidson's most iconic motorcycles and redefined the boundaries of CVO in the process," said Jochen Zeitz, Chairman, President and CEO of Harley-Davidson.
"By rethinking these two models from the ground up, we are ushering in a new era of innovation, design, engineering, and technology, while expanding the definition of Harley-Davidson CVO and taking the Grand American Touring experience to another level. The new CVO Street Glide and CVO Road Glide break the mould and reset the bar for the pinnacle Harley-Davidson riding experience."
Commenting on the design of the new motorcycles, Brad Richards, Harley-Davidson Vice President of Design and Creative Director, said: "These all-new and unquestionably Harley-Davidson designs bring a cohesive and dynamic flow from the front fenders to the saddlebags. Achieving a greater degree of visual change than any generation prior, the design of these CVO Street Glide and CVO Road Glide models are revolutionary takes on the historical art of evolution. Like all Harley-Davidson motorcycles, these new models are meant to instil a sense of timeless desire."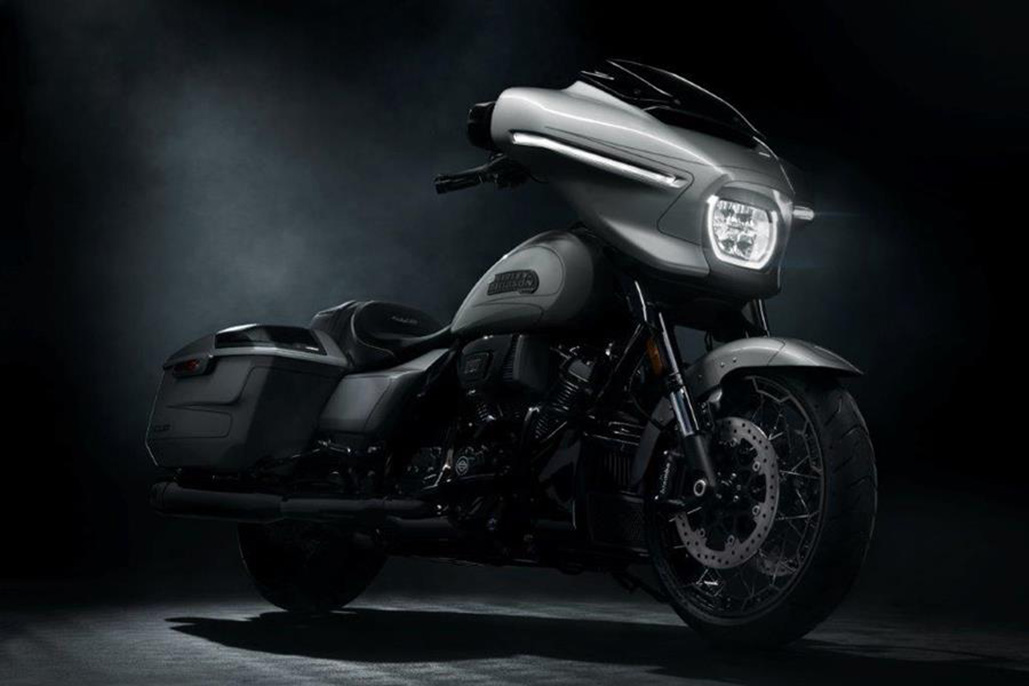 2023 Harley-Davidson® CVO™ Street Glide®
The all-new batwing fairing featured on the 2023 CVO™ Street Glide® model offers an evolved profile exhibiting a faster overall gesture and more swept windshield. Undercuts beneath the headlamp are more pronounced, and turn indicators are integrated as opposed to external units. While the iconic "T" shape of the batwing fairing is retained, the silhouette and graphic outline have been modernised with updated surfacing, and the new fairing integrates in design with the fuel tank, side covers and saddlebags. The "Omega-shaped" signature light provides instant recognition of the new model and turn signals are seamlessly integrated into the left and right lamp elements.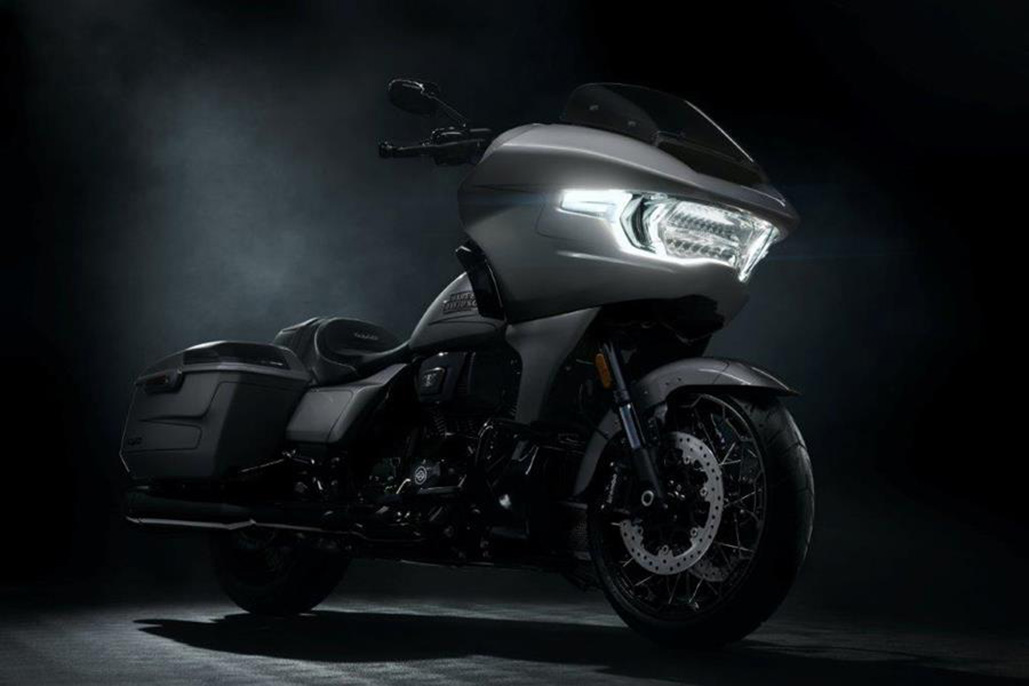 2023 Harley-Davidson CVO™ Road Glide®
The all-new CVO™ Road Glide® model fairing presents an aggressive update to the MY22 "sharknose" design and integrates with the fuel tank, side covers and saddlebags. The single LED headlamp has a wide, horizontal shape, yet appears to have twin elements, recalling a key feature of all previous Road Glide model fairings and turn signal lamps are integrated within the outer portions of the signature lighting.
Both models feature:
Dramatic new visual designs
New Milwaukee-Eight® VVT 121 engine
All-new suspension
All-new infotainment system
Offered with two paint / finish options.
[embedyt] https://www.youtube.com/watch?v=2oh_co4T1IU[/embedyt]
For more Harley-Davidson UK news check out our dedicated page Harley-Davidson UK News
or head to the official Harley-Davidson UK website www.harley-davidson.com/gb/en/index.html