A one-stop shop for high quality British-made control cables and hydraulic hoses for off-roaders. 
Motorcycle control specialists Venhill have updated their off-road catalogue for 2023, with hundreds of new cable and hose applications added to the must-have manual for dirt-bike riders.
A one-stop shop for high quality hydraulic brake lines and control cables, Venhill's catalogue covers the major names and specialist off-road brands – from AJP to Yamaha – and from classic twinshock motocross, trials and dirt bikes from the 1970s right through to the latest MY23 models.
Additions for this year include Clutch Cable Kits for 1976-1986 models of Yamaha's iconic Dakar-winning XT500; Rear Brake Hose Kits for the latest generation of Honda CRF450R, WE and RX; plus new Throttle Cable Kits for KTM and Husky two-strokes, including the 2021-2022 KTM SX 125, 150 and 250cc models, and the 2021-on Husqvarna TC125 and 250.
Developed and precision made in their UK factory, Venhill control cables and hydraulic hoses are trusted by some of the World's leading MX teams like World Champion Jacky Martens' JM Honda Racing and Big Van World MTX Kawasaki.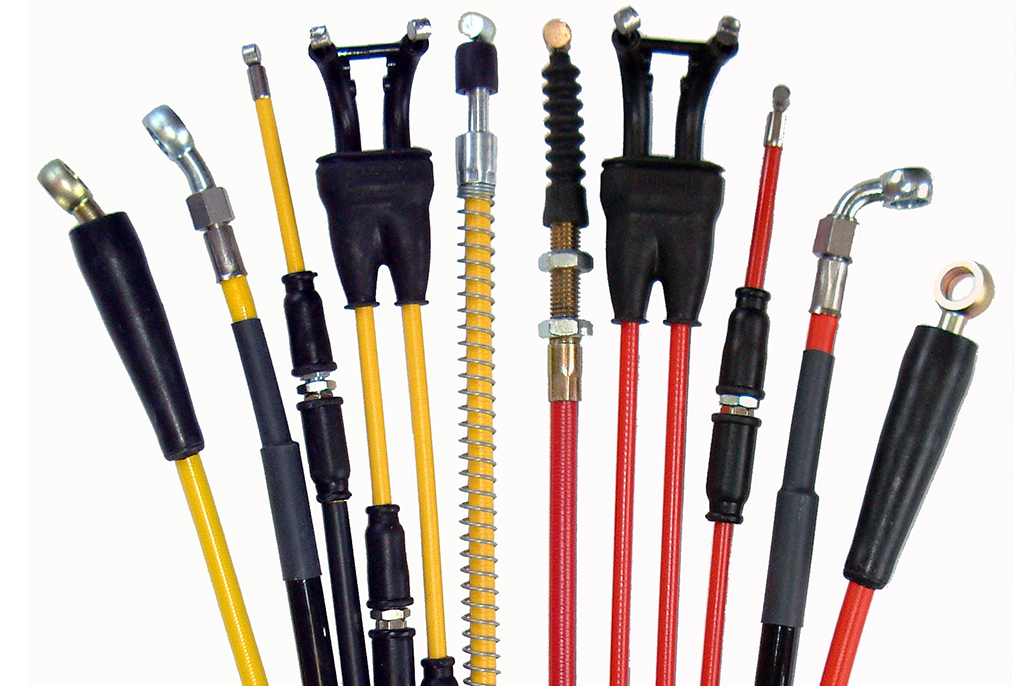 Venhill's Powerhose Plus brake lines feature a DuPont® Teflon® core for improved heat resistance, more efficient fluid flow and increased braking force. They're wrapped in a marine-grade stainless braid and bonded PVC jacket for protection and use threaded swivel fittings for zero-twist positioning.
Refined since their introduction in 1993, Venhill's Featherlight clutch and throttle cables deliver improved performance and durability along with smoother action.Each one features marine-grade stainless steel inner wire and a 'teflon' PTFE liner for minimum friction and a lighter action.  They're also 'Bird-caged' – a special process applied to the end of the inner wire, which allows solder to penetrate the weave of the cable, making the bond with the nipple much stronger.
Free to download from Venhill's website, the updated catalogue is designed for quick and easy use, with all bikes listed alphabetically along with corresponding Vehill part numbers for fuss-free ordering online or by phone.
Download a copy at www.venhill.co.uk/application-downloads/
Visit the Venhill site for further details www.venhill.co.uk
For more aftermarket news check out our dedicated page Venhill Latest News
To order Venhill cables or hoses, with or without additional length, visit www.venhill.co.uk