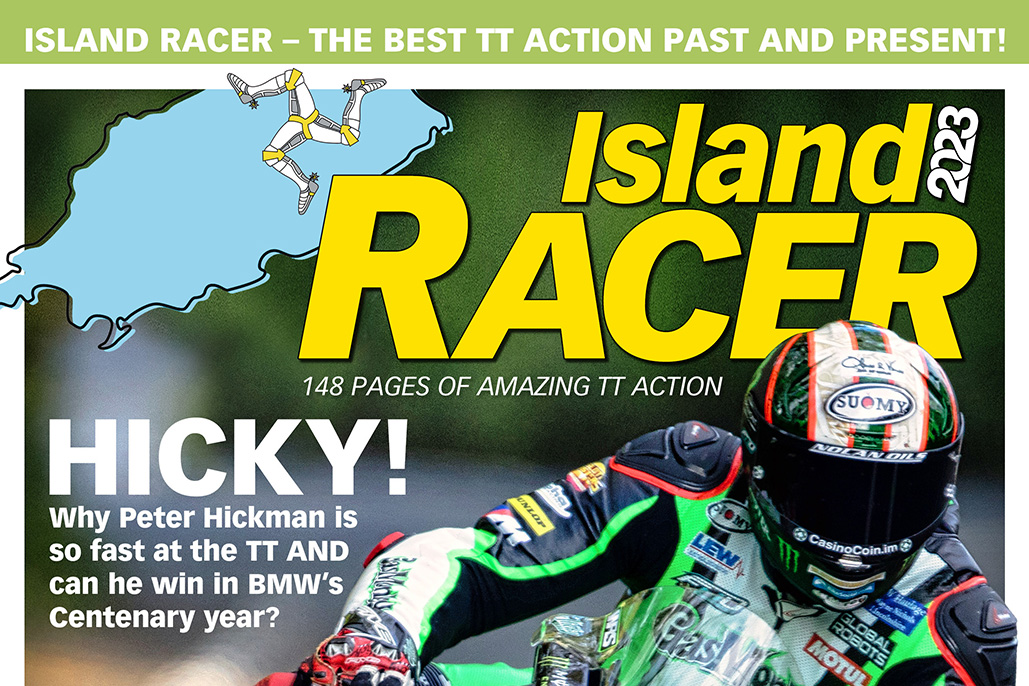 The ultimate guide to the Isle of Man TT – Island Racer – returns in style for 2023 with 148 pages of gripping articles, stunning photos, and exclusive interviews with the incredible riders who take on the world's most demanding motorcycle course.
The TT's fastest competitor, Peter Hickman, reveals the secrets of his success and there's an in-depth look at his winning ways on the UK's short circuits too, providing an in-depth understanding of his achievements.
Michael Rutter's approach in transforming Yamaha's latest R-series bike, the R7, into a top-performing Isle of Man TT racer is detailed and there's a behind-the-scenes look at how the Manx Museum has revived Mike Hailwood's legendary 1979 Suzuki RG500 after 40 years on static display.
The late great Steve Hislop's outstanding Isle of Man performances are celebrated, and Triumph's turbulent TT history is explored.
As usual, Island Racer also includes full What's On listings for this year's TT, a Who's Who of every rider taking part, and a comprehensive TT encyclopedia.
Island Racer 2023 is a must-read for fans of the TT and motorcycle racing enthusiasts alike. Don't miss out on the most incredible photos, articles, and interviews of this year's TT, all in one place.
Island Racer 2023 is £8.99 and is available to order via www.classicmagazines.co.uk.