This high-end top case leads the way in its range with 58 litres of capacity, making it the perfect choice for everyday use as well as for long journeys.
After years of evolution achieved through constant hard work, innovation and active listening, GIVI launches the fifth version of its MAXIA – an elegant top case, with futuristic touches and the latest technology, which responds to one of the main needs of motorbike users: storage capacity. The versatility of this modern top case makes it the perfect companion for long routes, as well as the ideal ally for everyday life.
GIVI, the Italian motorbike and motorcycling equipment company, launched the first version of the MAXIA top case, the E50, in 1991. 32 years later, the essence of that first top case has been maintained, with which the brand sought to solve the need for extra space of those who get about on a motorbike or travel longer distances on it. But everything else has evolved into a high-end product with the latest technology, a top case whose versatility makes it an unbeatable option for urbanites as well as for those who enjoy long trips on two wheels.
The versatile fifth version of this iconic suitcase is a complete redesign, where elegance and sophistication are still present, but with a futuristic character. Thanks to the application of the Innovative Molding process, the MAXIA 5, features an optimised weight of 5.4 kilos and boasts a greater strength than its predecessor. Its total capacity is 58 litres (the size of two modular helmets), making it the largest plastic top case from GIVI in its sector. In addition, its bottom is covered with a mat to prevent objects from sliding around and it has a cover to store documentation.
It's also equipped with a Security Lock (double hook lock for greater security) and opening and closing is much easier than the previous model, thanks to the incorporation of comb-type hinges with end stop. As a result, it's only necessary to exert light pressure on the lid to close it. What's more, the adhesion between lid and bottom has been improved, thus increasing the case's anti-theft security.
The MAXIA 5 top case features four customisable aluminium-coloured overlaps (which improve the aforementioned resistance), a red reflector that runs along the entire front of the lid and two chrome-plated trims on the front of the bottom.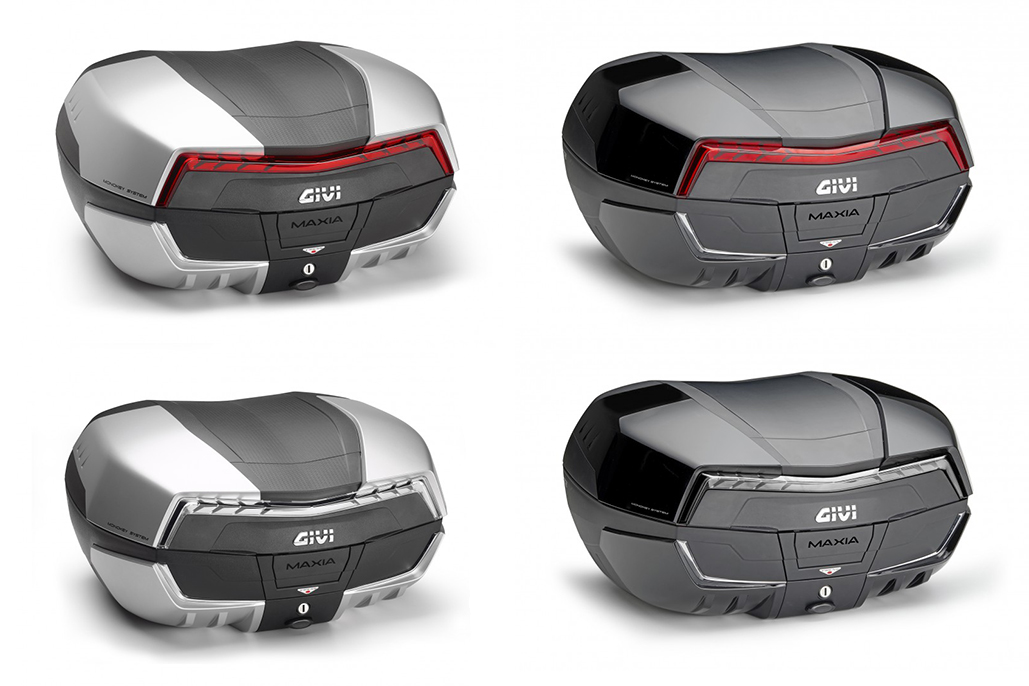 GIVI also offers a range of optional accessories for this model, including a black foam backrest, a document holder in technical fabric and a specific inner bag.
The MAXIA 5 top case is available from £355.83 + VAT. To know a little more about it, watch this video.
These, and many more GIVI items, provide a boost for motorcycle trips and make any journey on two wheels a more comfortable experience. For more information about this product or any other accessories for your motorcycle visit www.givi.co.uk or call 01327 706220.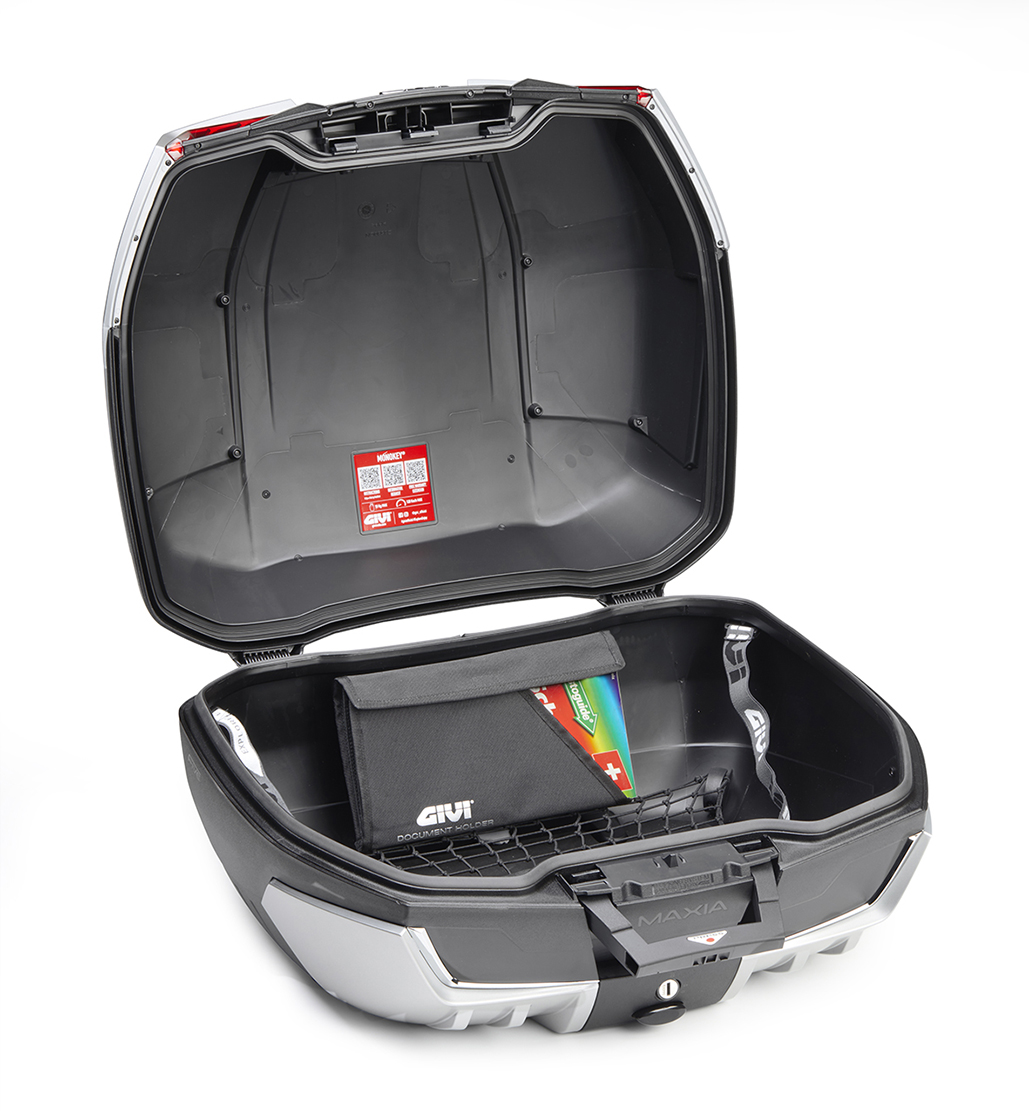 For more GIVI UK News check out our new dedicated page GIVI UK News
For more information about these products or any other accessories for your motorcycle visit www.givi.co.uk or call 01327 706220