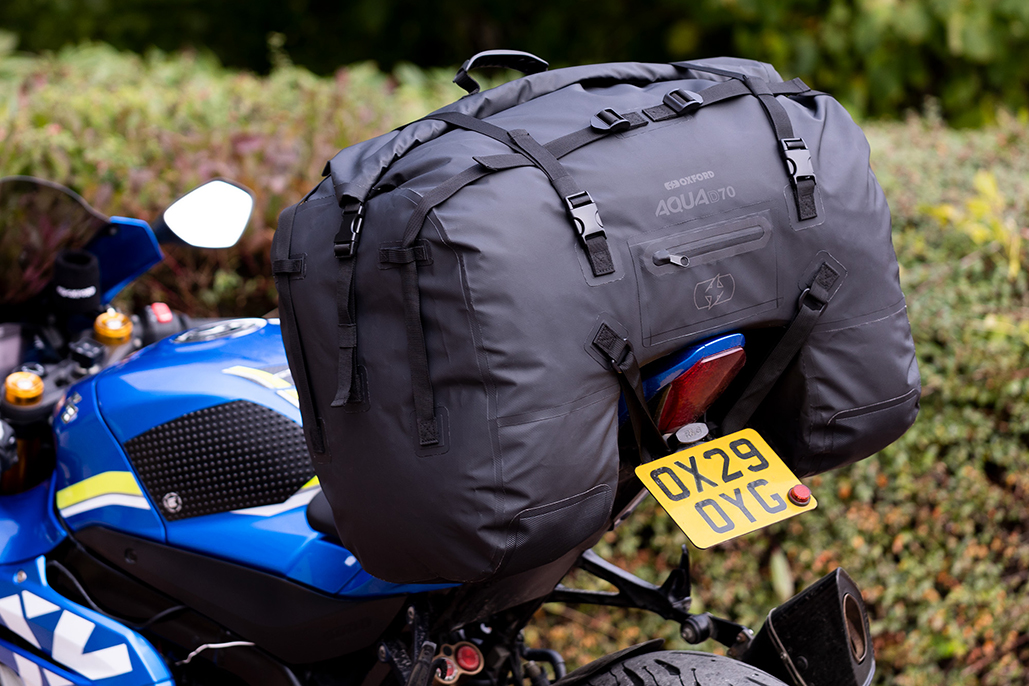 Aqua D70/D50 Duffel Bags
Aqua D70 – The "Everything, plus the kitchen sink bag". Designed for the times when you need that extra bit of space. Also doubles up as the perfect back rest to lean back on whilst you take a well-earned riding break.
Aqua D50 – The weekend bag. Perfect for stashing away all the essentials you need for your weekend adventure.
Carry everything on anything!
Let's face it, many modern bikes are just luggage-unfriendly. They have tiny rear seats and/or non-existent rear subframes… nothing to rest against and nowhere to attach anything! Try fitting a pair of panniers to half of the new bikes on sale today – it's a challenge!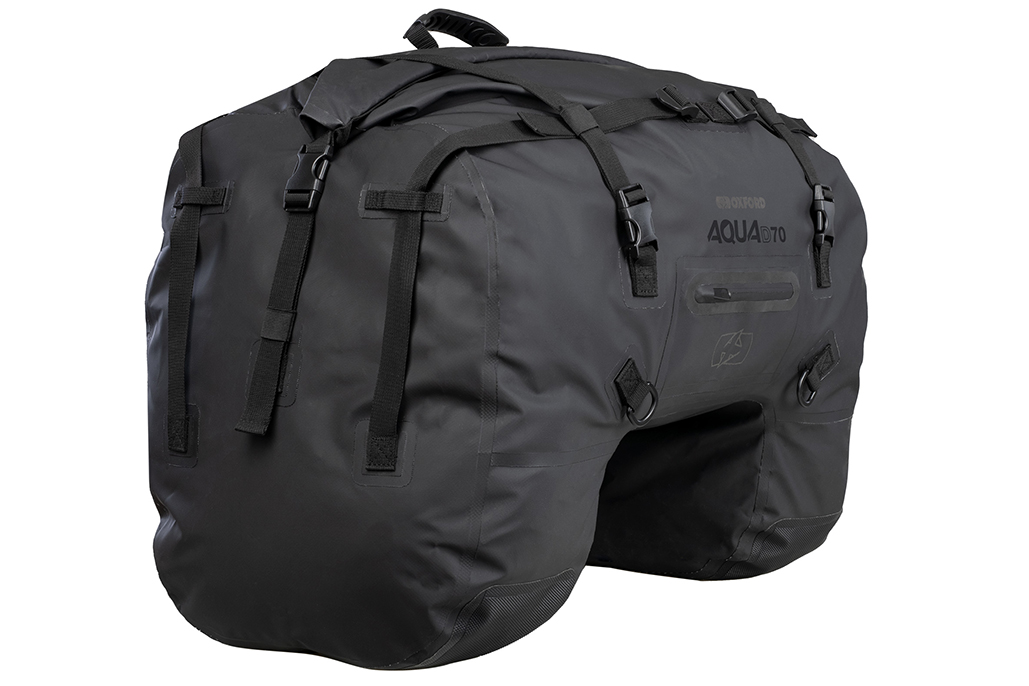 But if you need BIG CARRYING CAPACITY, Oxford's AQUA Duffel bags could be the answer.
They are perfect for:
Sports bikes with tiny rear seats…
Streetfighters with no rear subframe…
Scooters with no open frame to secure luggage to…
Cruisers with little clearance below…
As well as all the usual adventure touring bikes.
If that's not enough for you, AQUA Duffel bags hug the bike, maximising the stabilising contact points with the bike and, unlike traditional panniers, can't 'sag' in the absence of side panels.
Of course, they still come with Oxford's unique universal fitting system, allowing you to carry up to 70 litres of luggage with complete peace of mind.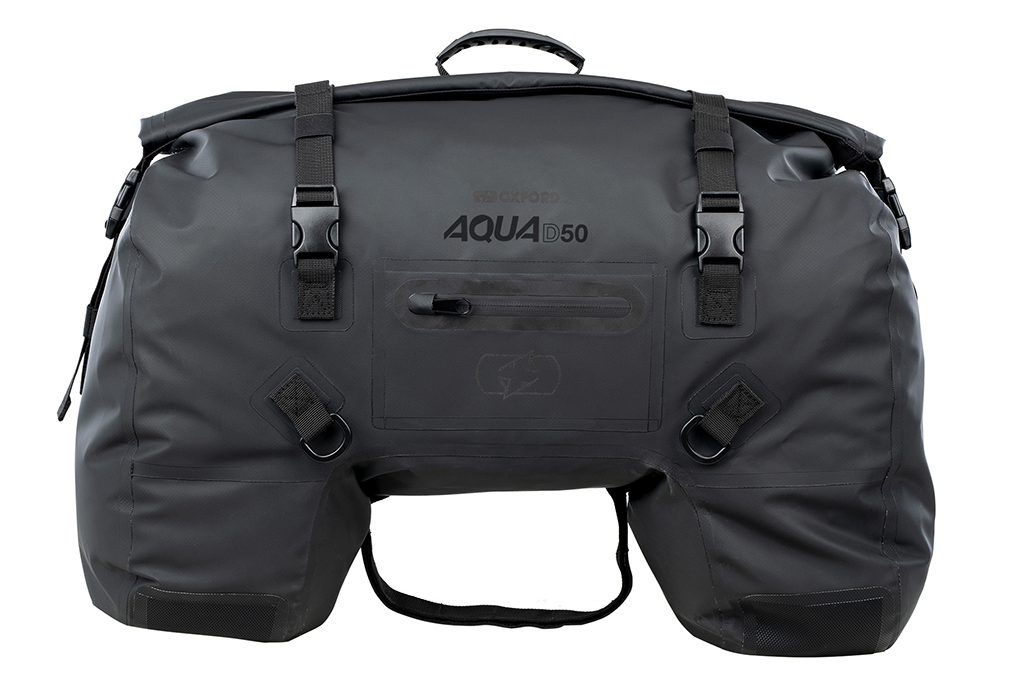 Key Features
Tough PVC tarpaulin duffel bag
Wipe clean, waterproof construction with welded seams
Waterproof roll top closure
Adjustable compression straps for maximum stability
Water resistant zipped external rear pocket
Heat resistant pannier panels
Unique attachment system for motorcycles with underseat security strap
D-rings allow the bag to be securely attached to the motorcycle
Universal fit for almost all motorcycles
Width: 60cm, Height: 45cm, Depth: 38cm
Capacity: 70 litres
50 litre capacity bag also available
For more Oxford Products News check out our dedicated page Oxford Products News
or head to the official Oxford Products website oxfordproducts.com